Number Cake Toppers- Pressed Flower and Resin- Table Numbers- Large Numbers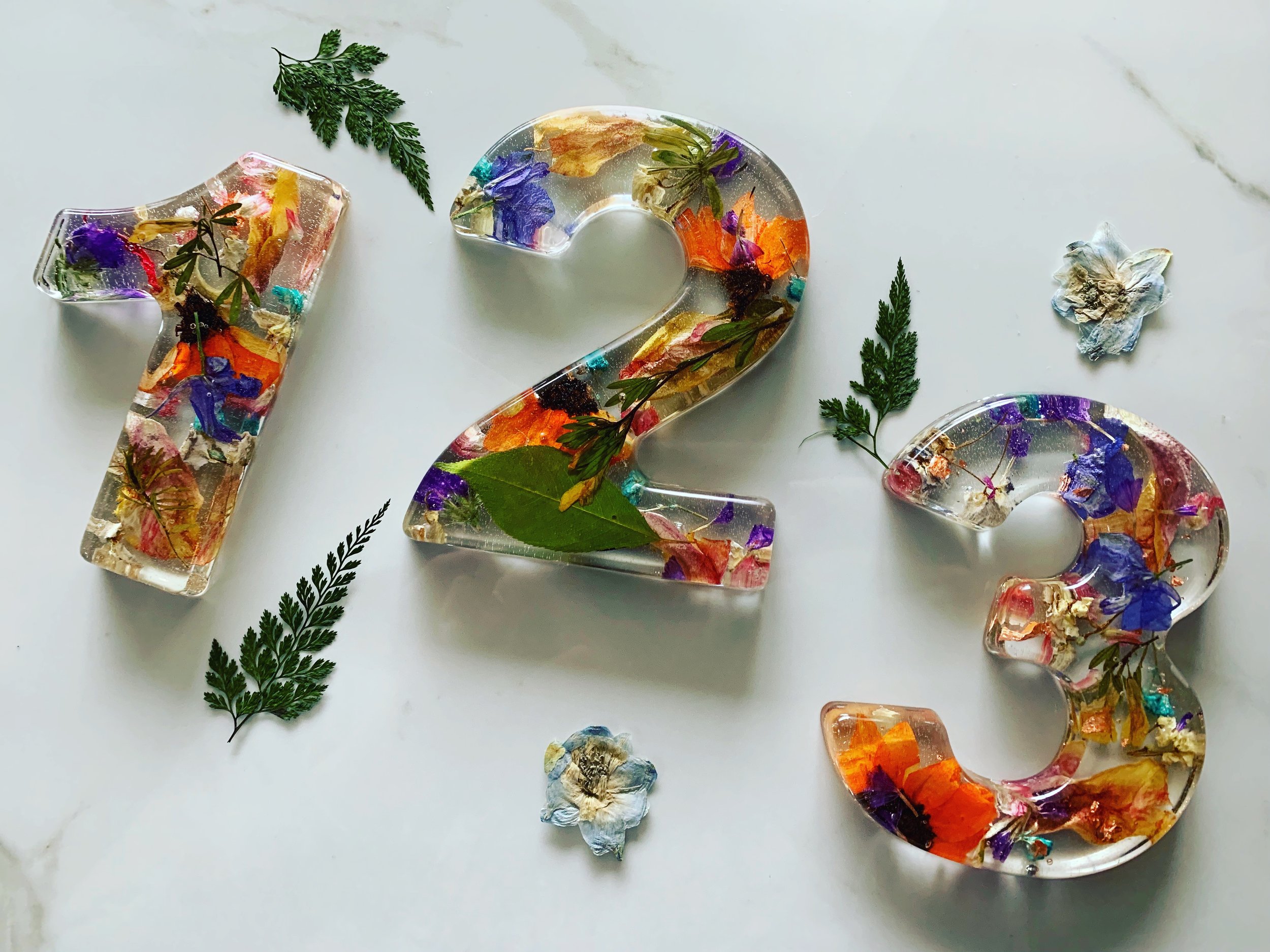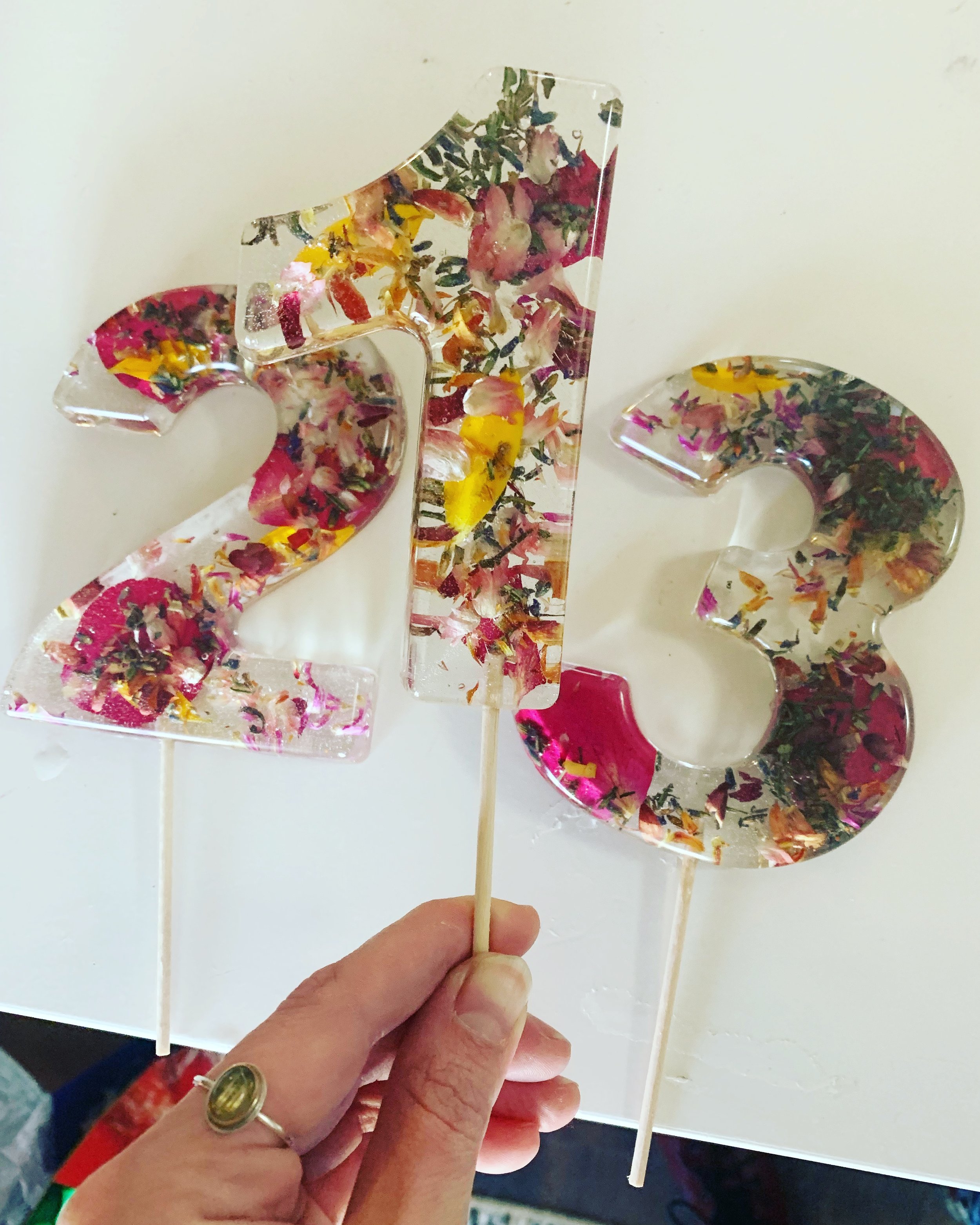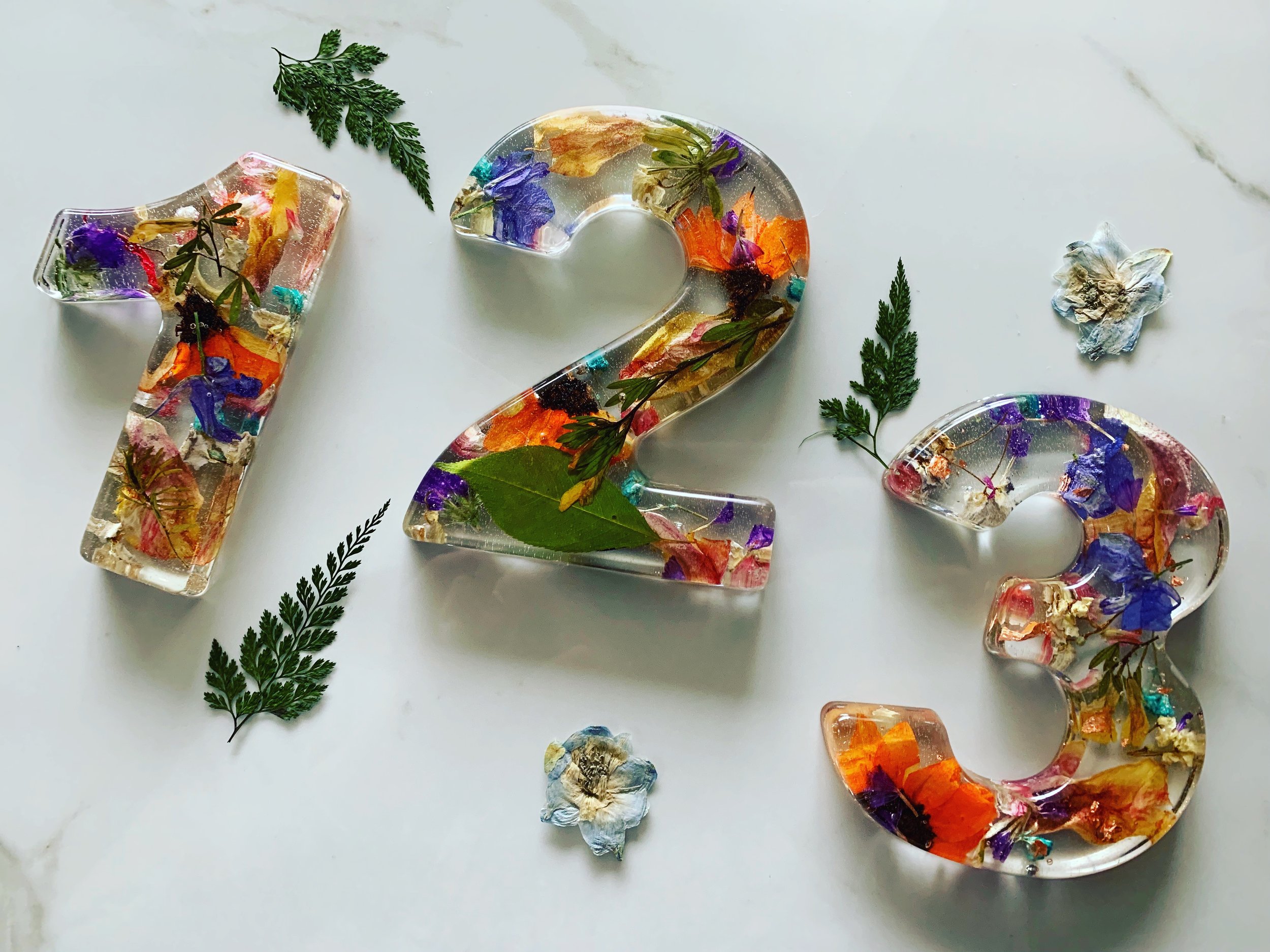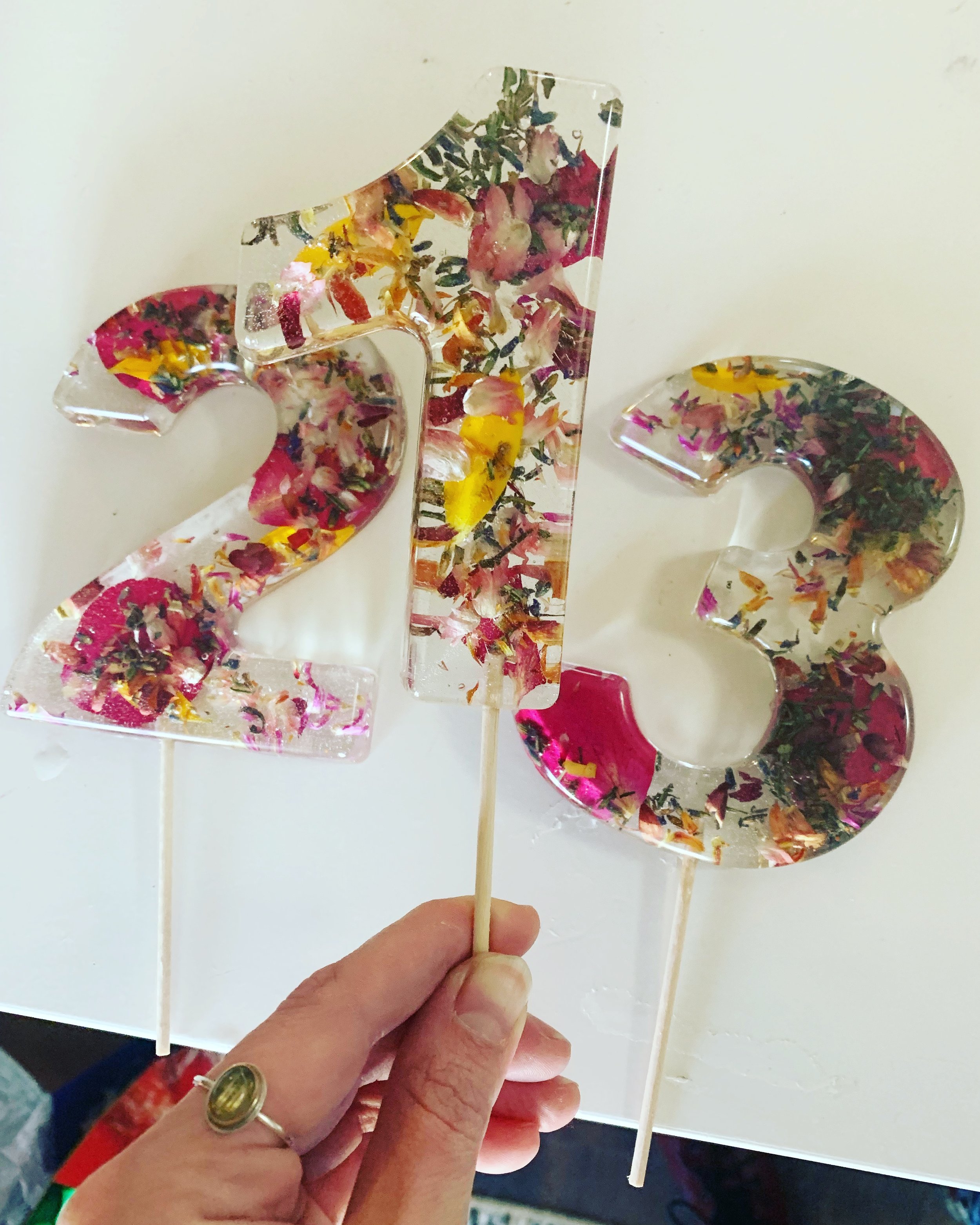 Number Cake Toppers- Pressed Flower and Resin- Table Numbers- Large Numbers
Celebrate any occasion with these large numbers perfect to use as a cake toppers for birthdays, anniversaries or even table numbers for a wedding or event.
Each number measures about 5" tall and width varies with each one. A wooden rod is inserted and secured into the bottom of each number- this can be altered if you would like to use numbers for something else.
When selecting first available, there is no lack in beauty or quality this will just save you the from waiting for a custom one. Each number is made with a variety of colors, some large and small flowers with a variety of petals sprinkled in... sometimes gold leafing is included.
Each one is individual but still mix and match together very well. If two numbers are purchased I will make sure they match unless otherwise requested.
CUSTOM:
If custom coloring or flower selection is desired, you will have the option to input specifications at check out. If i am unable to fulfill any specifications I will reach out soon after the order processes to advise you what other alternatives or options might be comparable. Each custom order can take up to 1 week to complete but please advise if a shorter time frame is needed and I will be able to let you know if that will be possible.
I love to work on special projects and new ideas, please feel free to reach out if what you dont see something you want.
Handle & Care
Our resinwares are FDA approved and food safe. Can handle up to boiling temperatures and cannot be put in the oven.
Wash with warm soapy water and allow to air dry, not dishwasher safe