Pressed Flower and Resin Necklaces with Adjustable Cord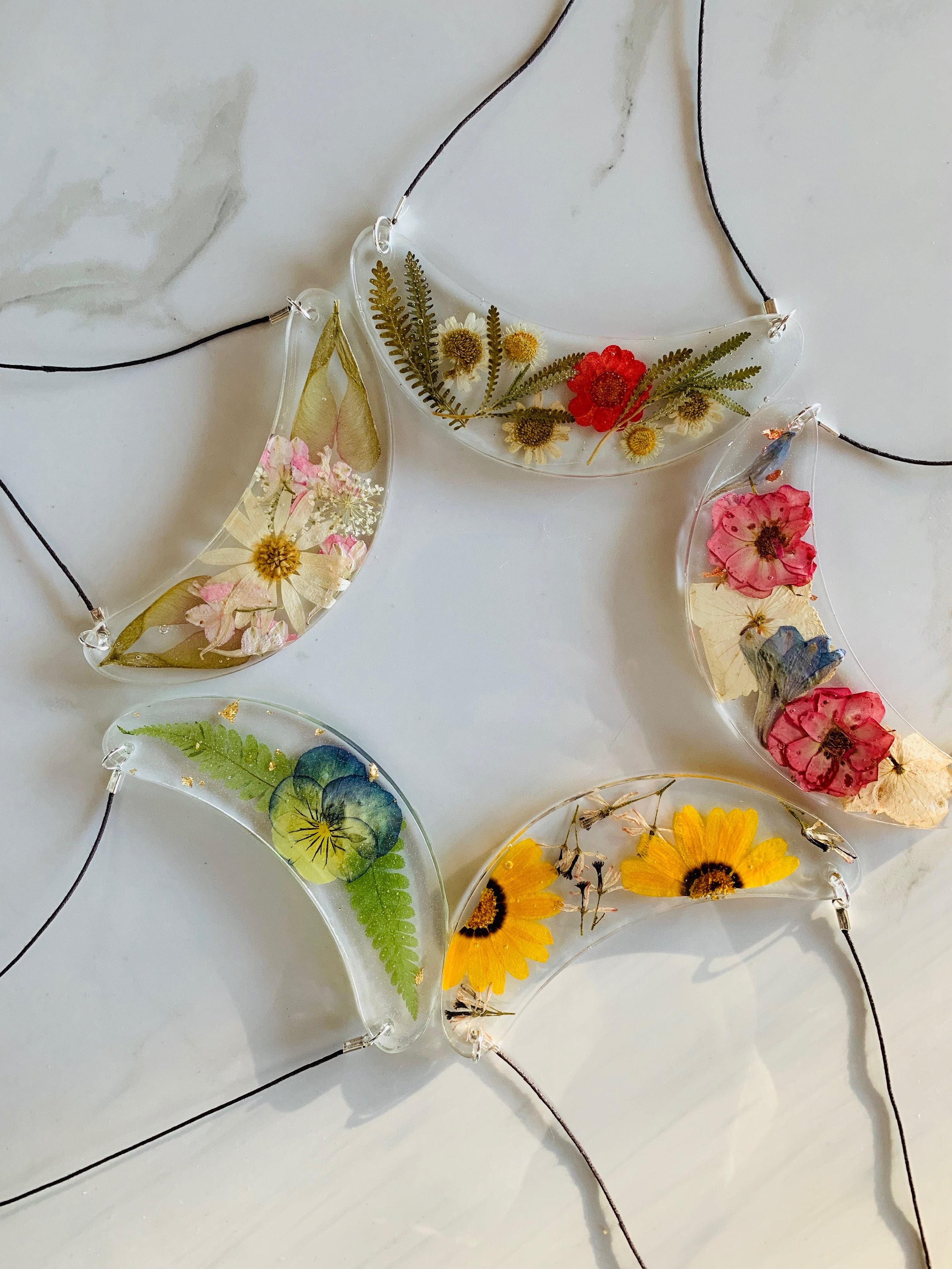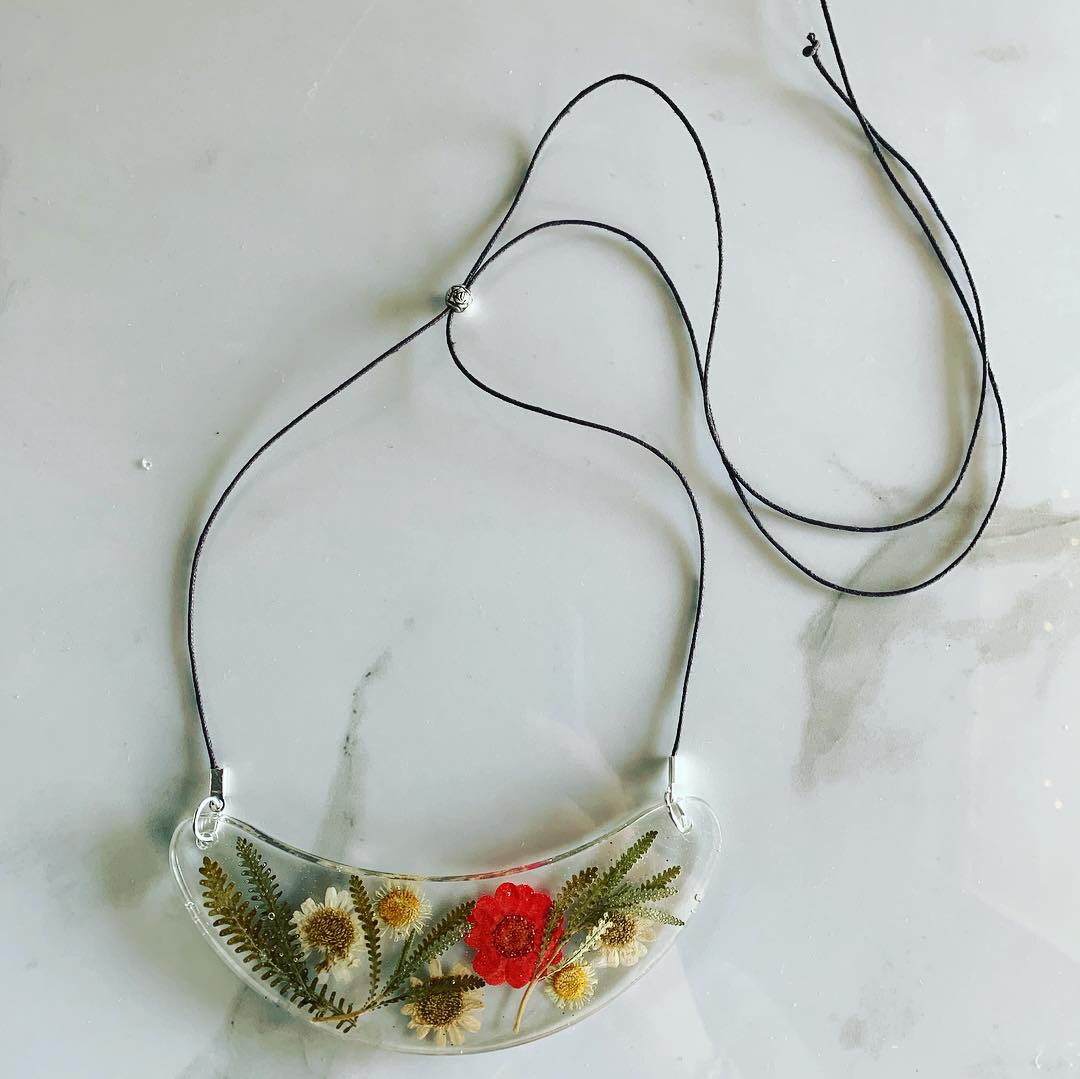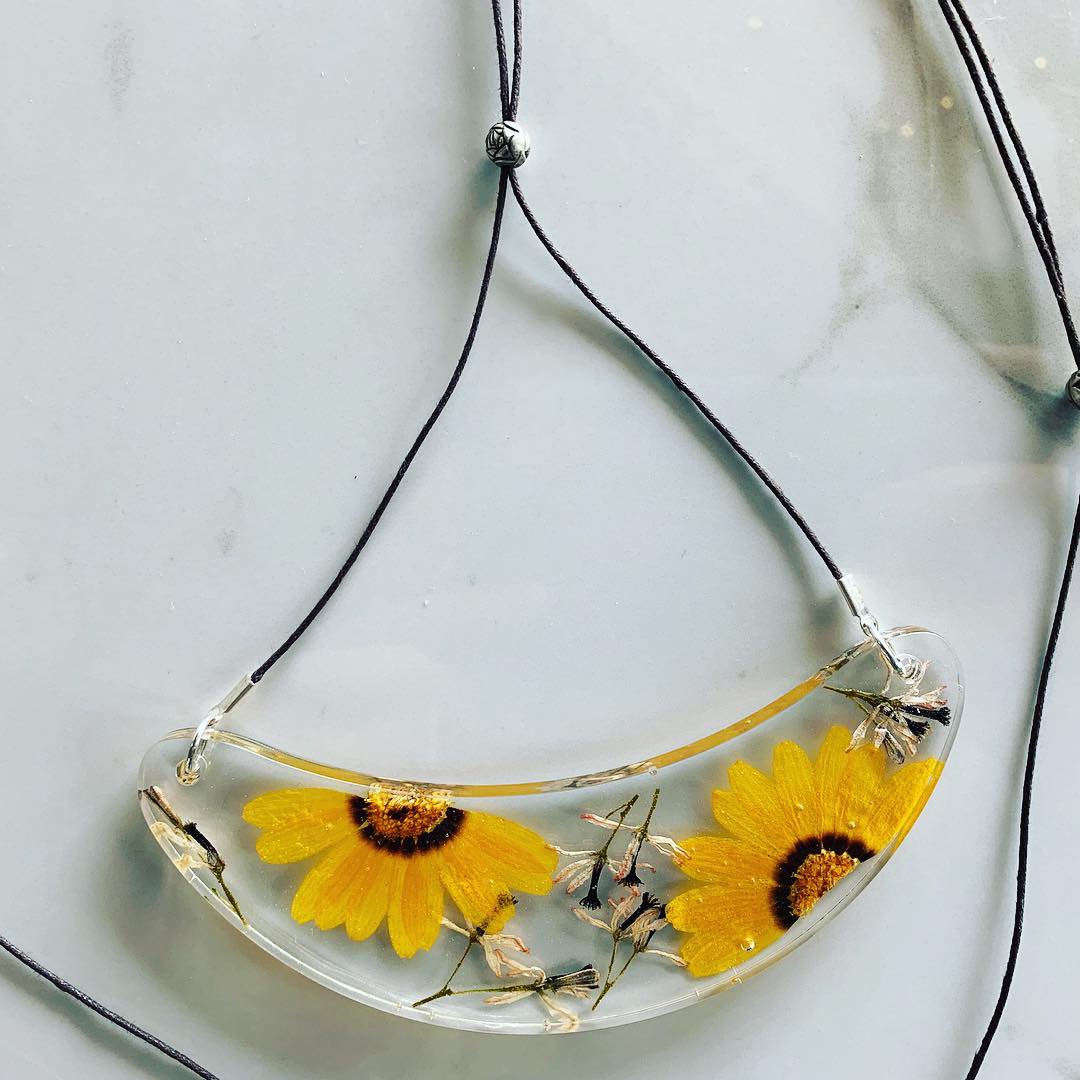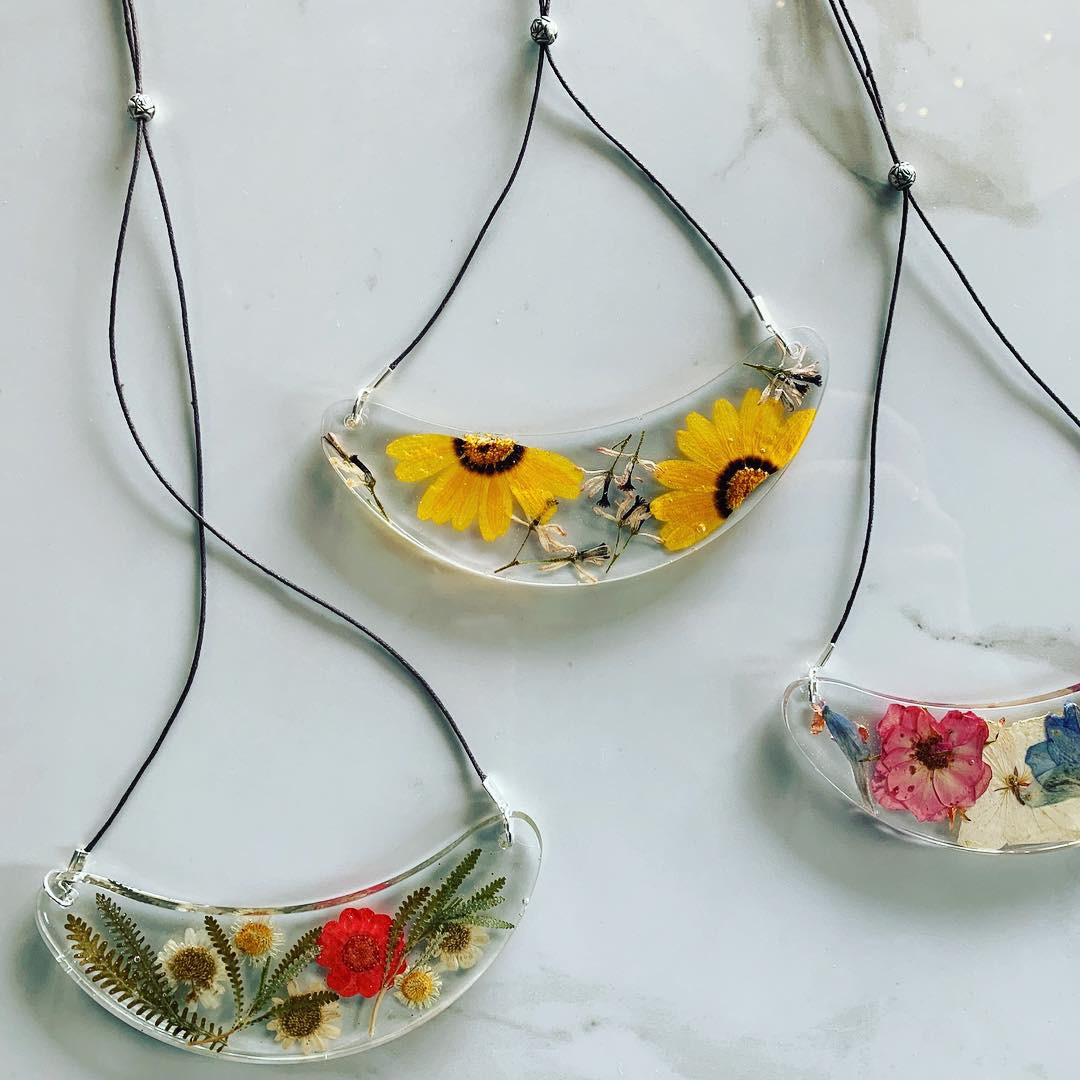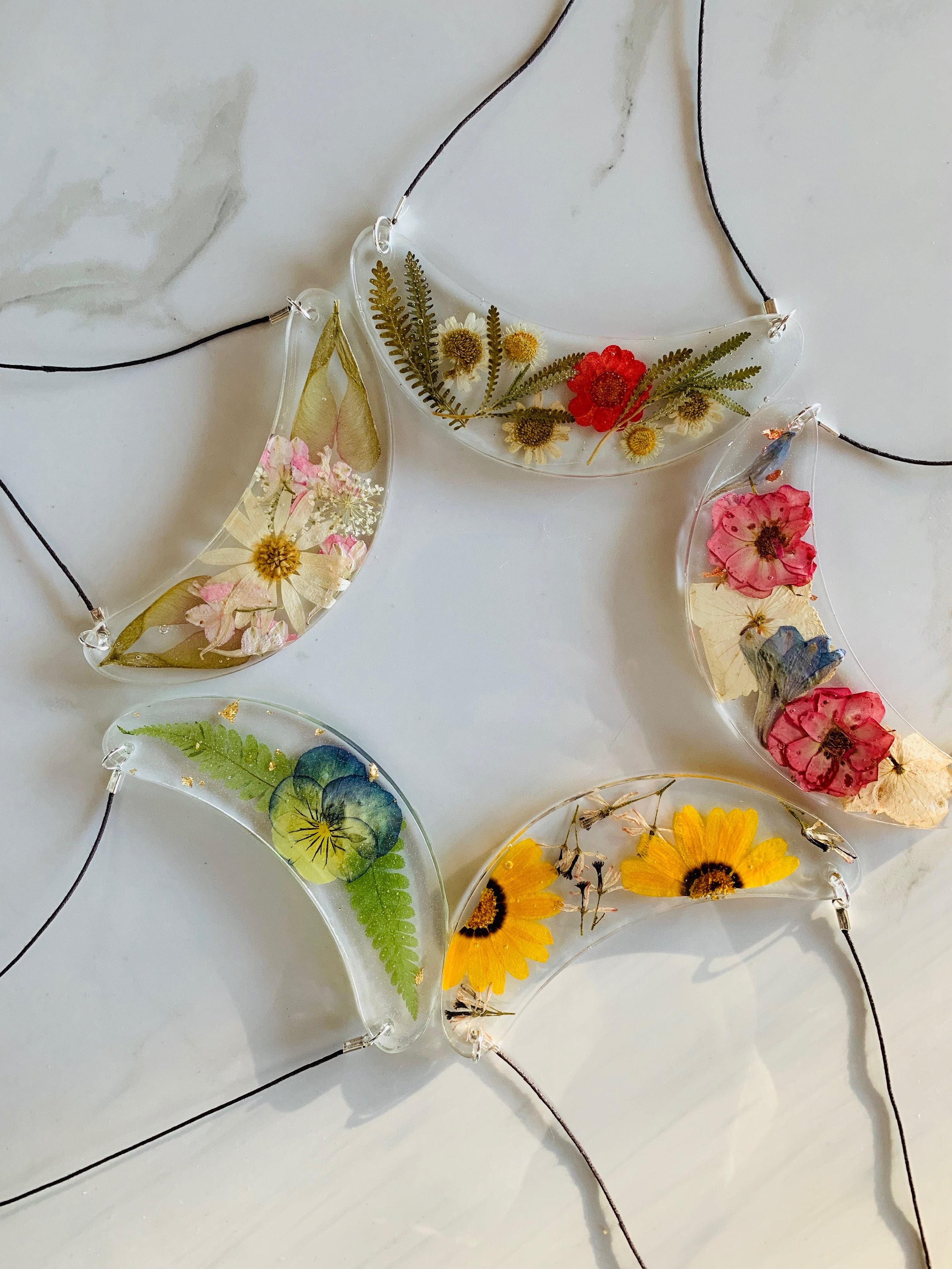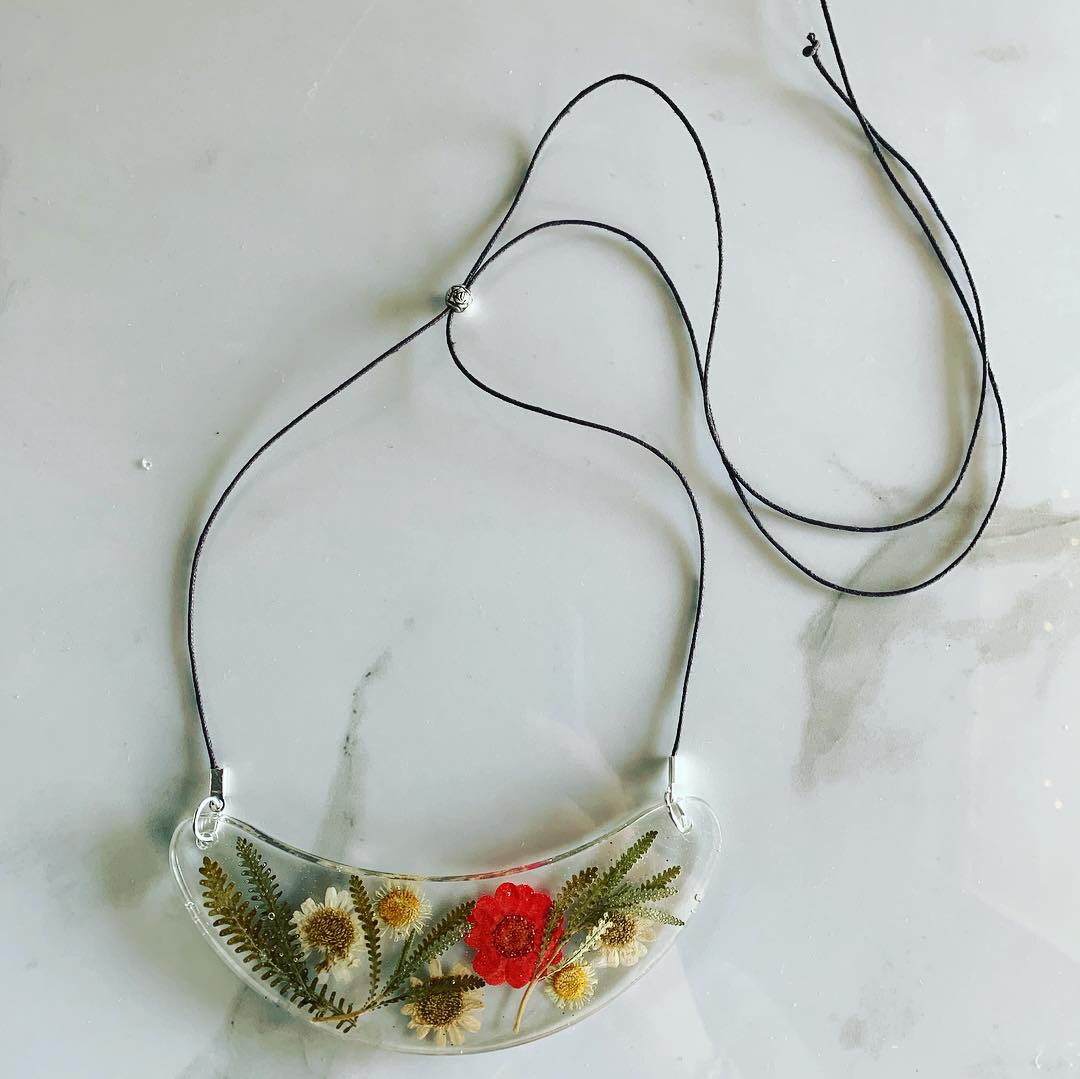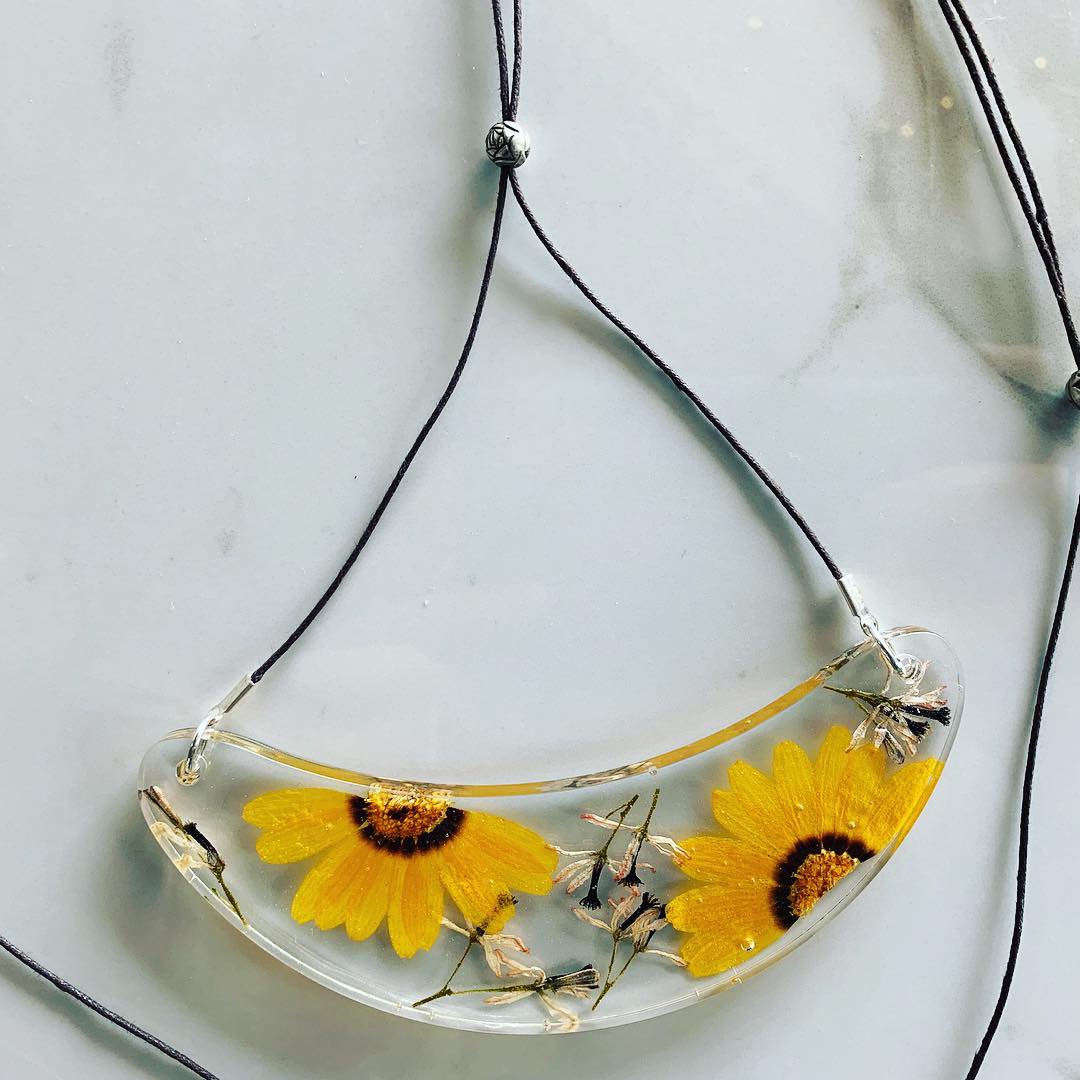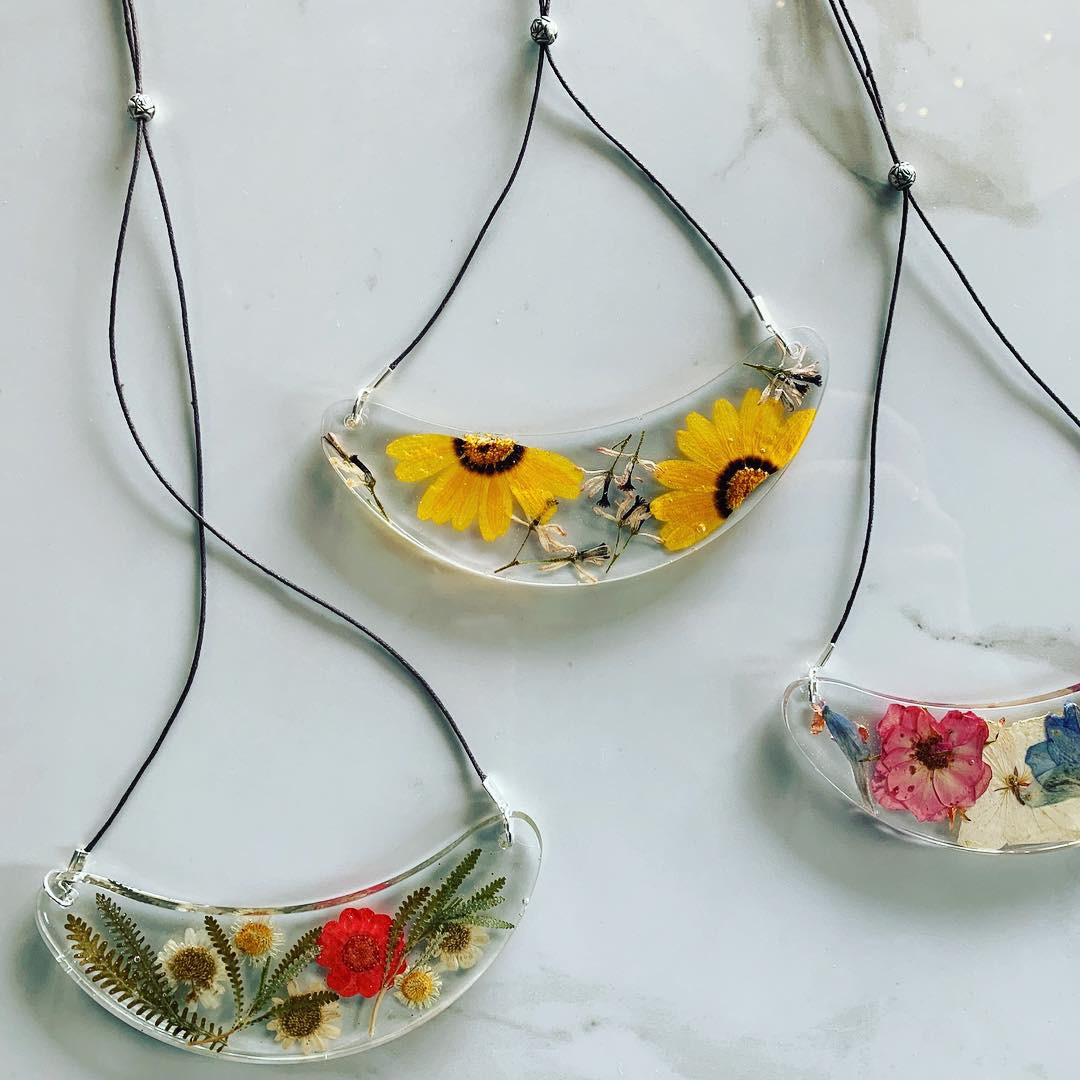 Pressed Flower and Resin Necklaces with Adjustable Cord
Crescent necklaces handcrafted with resin and real pressed flowers. Can be dressed up or down, versatile and unique. Each piece is created from the beginning, picking the flowers. I press the flowers and layer them into the silicone molds with resin. I enjoy watching the colors come to life in the resin, which will preserve these beauties from nature for a very long time with no change to the colors inside. After each pendant is made, the necklaces are made from cotton wax cord and silver accents including a sliding bead closing each necklace to allow adjustments to be made in the length.
There are 5 available, last photo has them numbered. Flowers are described below.
Lavender, Chamomile flowers and Red Multicle

Rose, Larkspur, Hydrangea

Ursenia, Texas tree flower

Fern and Pansy

Daisy, Larkspur, Tree seeds
Measurements: Pendant measures 4.5"x1.5" Cord necklace extends to as much as 36" and can be shortened to 16" or even less!