Custom Flower Spoon- Jam, Honey, Sugar or Salt Spoon- 1/2 Teaspoon- Real Pressed Flower Coffee/Tea Spoon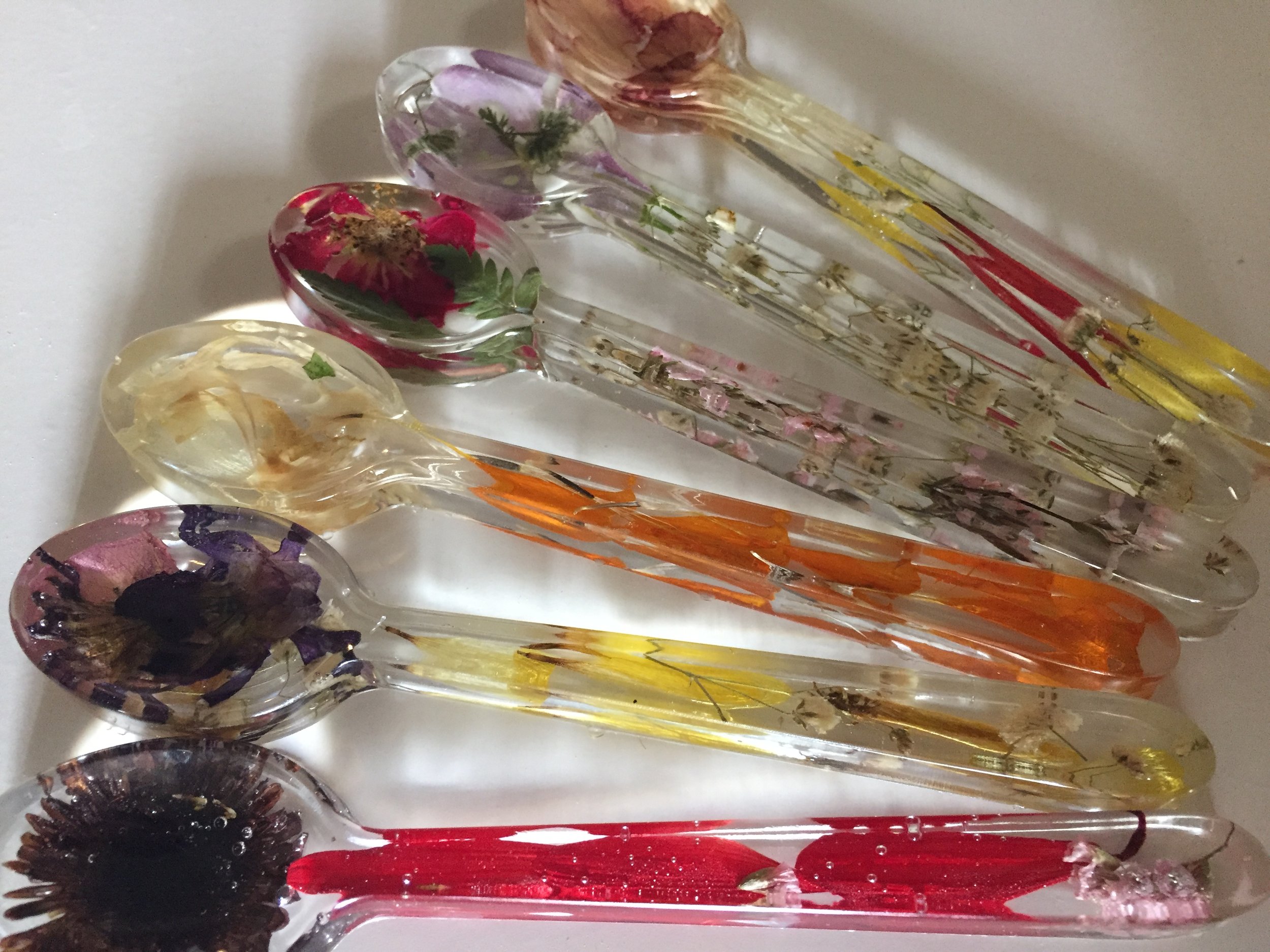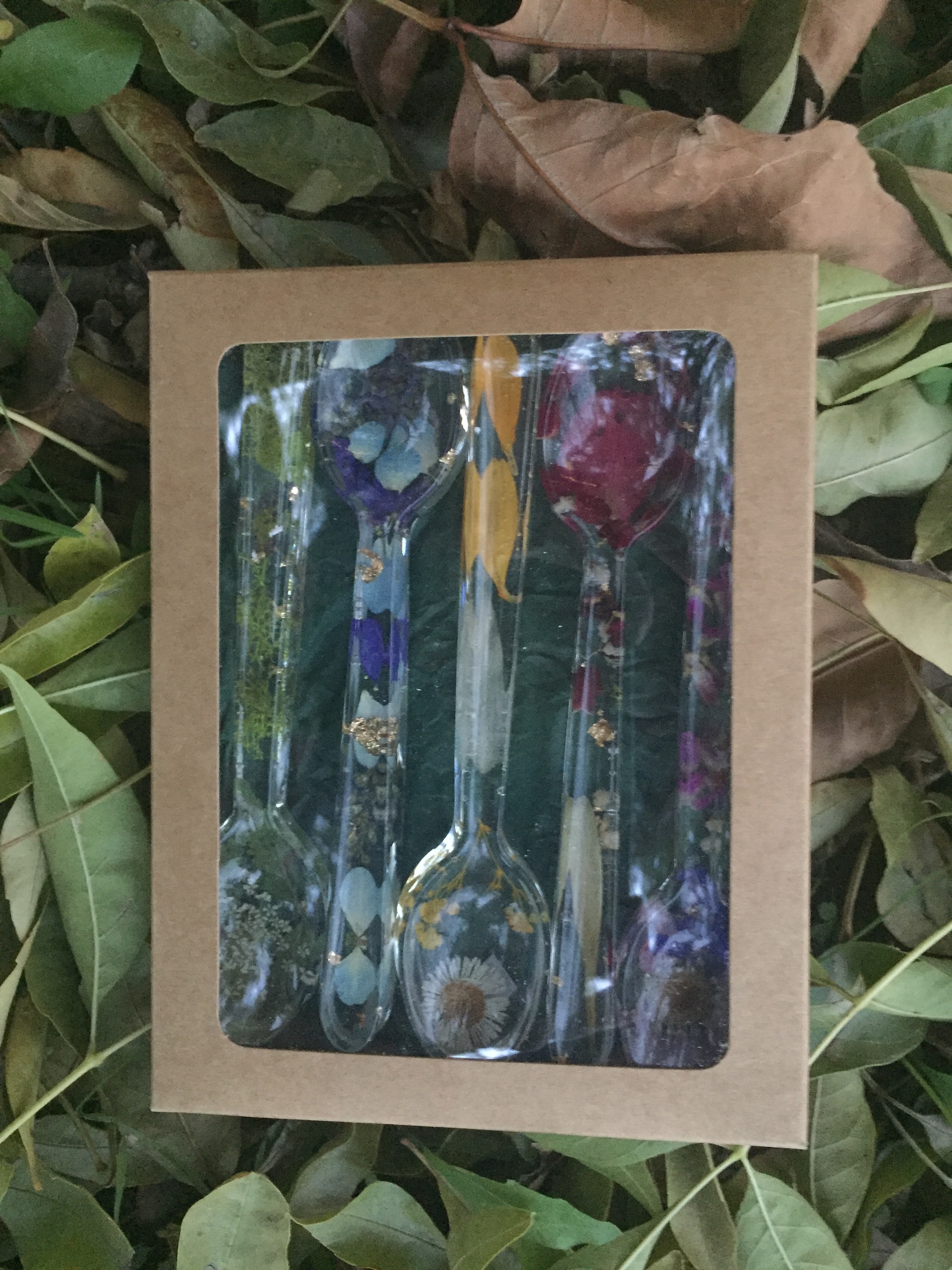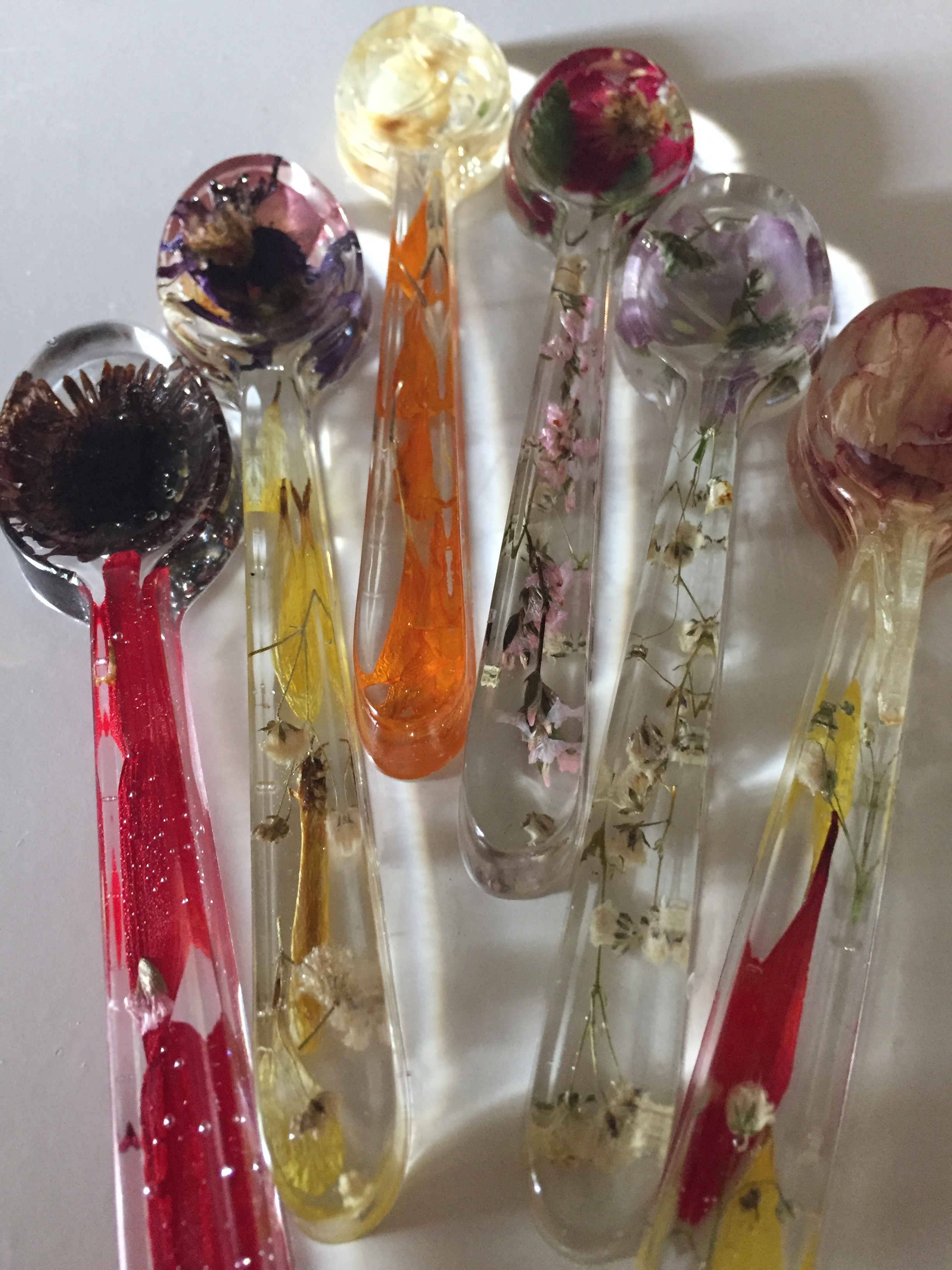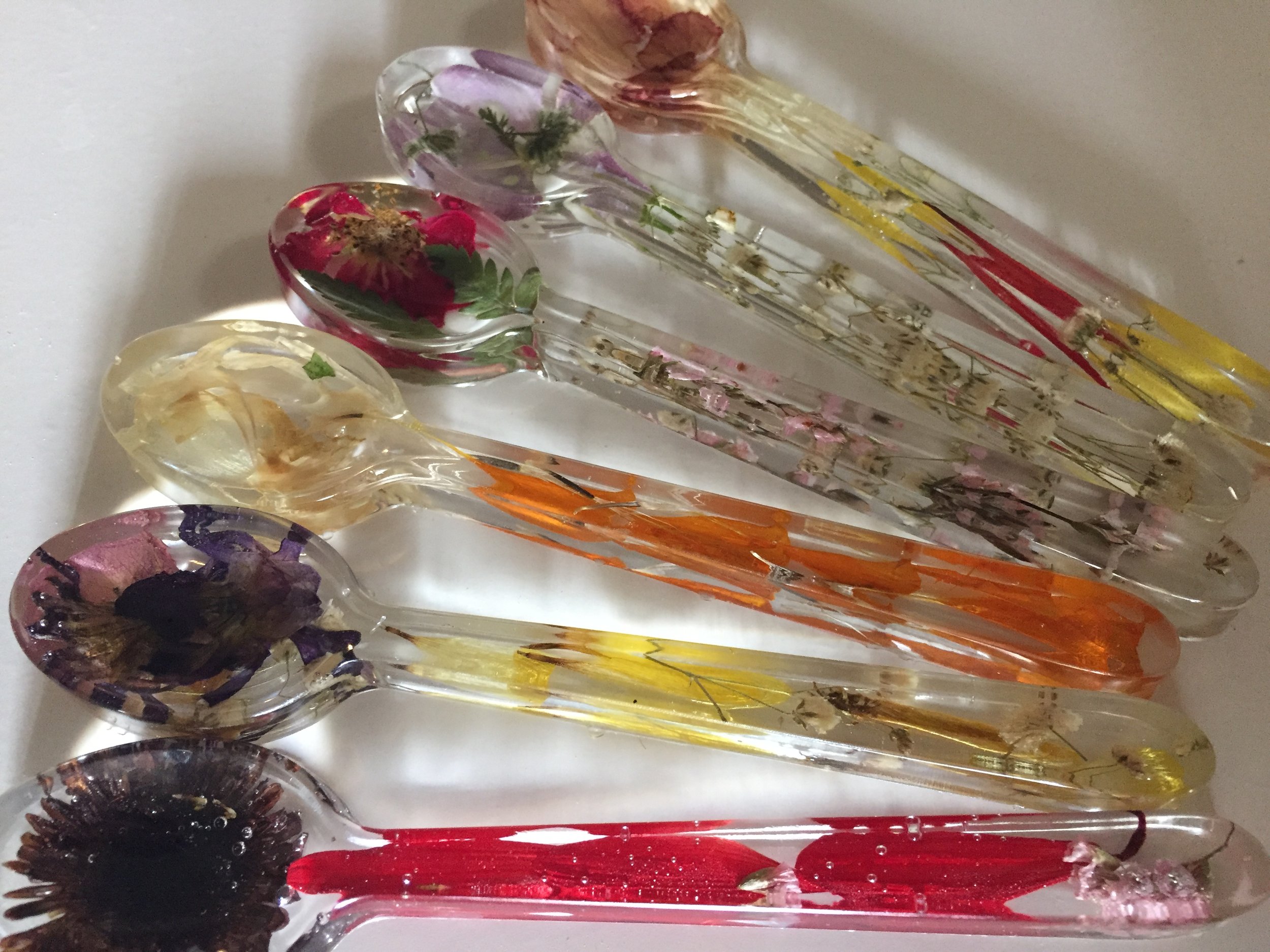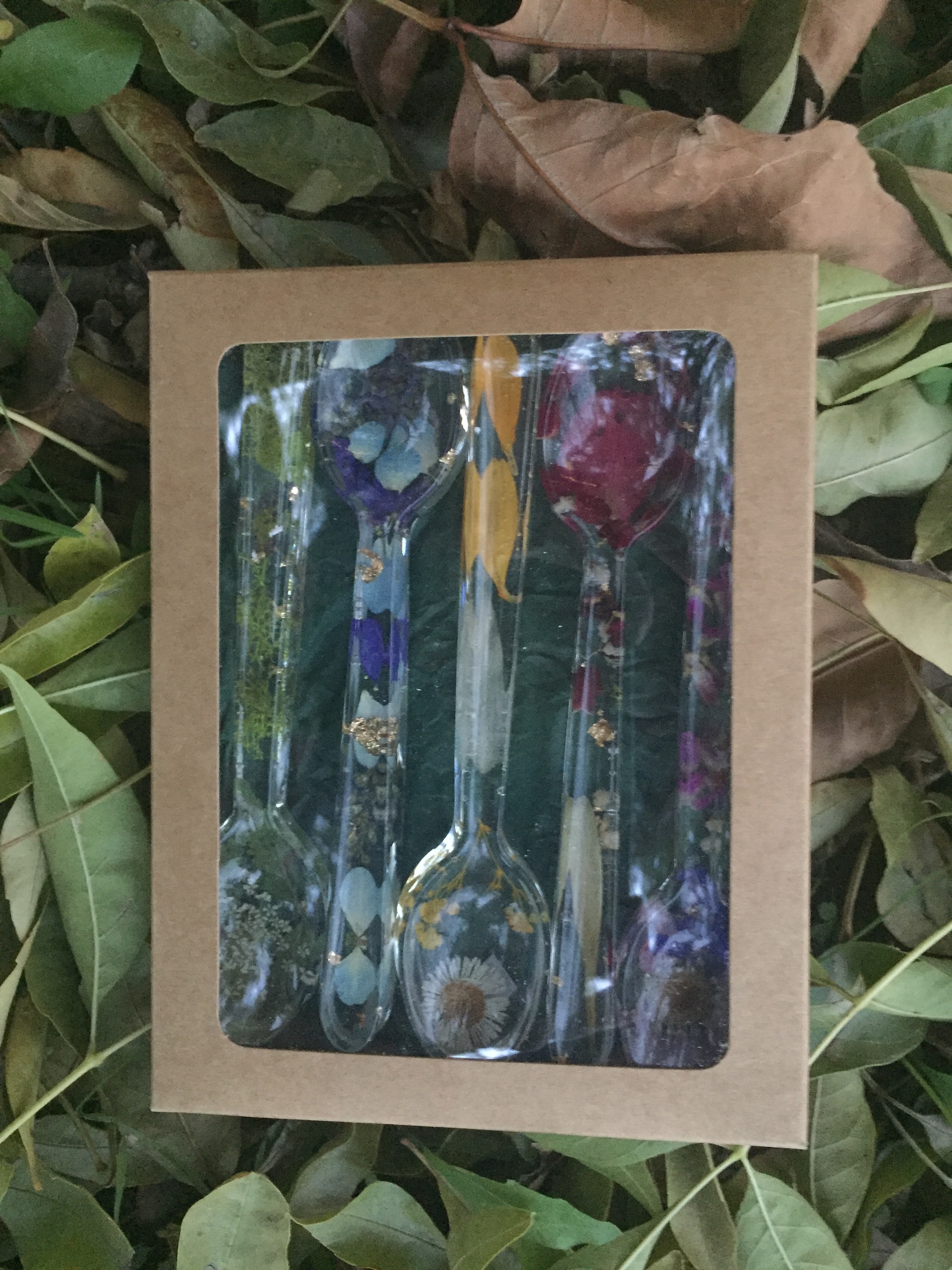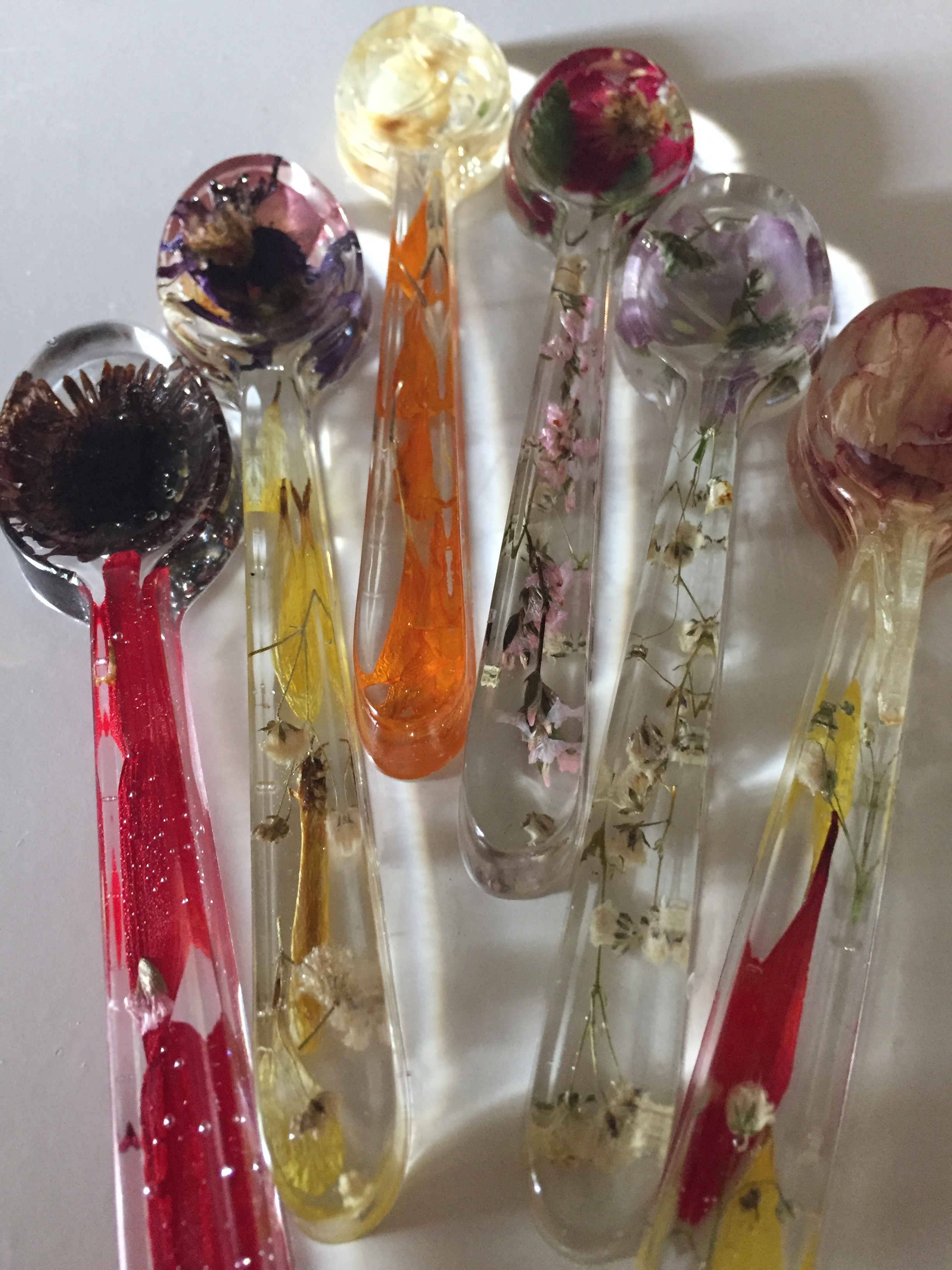 Custom Flower Spoon- Jam, Honey, Sugar or Salt Spoon- 1/2 Teaspoon- Real Pressed Flower Coffee/Tea Spoon
Pressed flowers layered in resin make this unique little spoon that you can use in your coffee or tea but also can measure a perfect 1/2 teaspoon. Unique gift for the tea\coffee enthusiast in your life OR could be a great wedding favor by including your wedding colors flowers. Simple way to add a little extra flora in your life.
Each spoon will have the primary color that you select and then will have flowers and leaves that accent and compliment the color you chose. If you have a specific color pallet or particular flowers that you would like please let us know,
Time frame: Each piece will be made to order unless "First available" is selected. Custom spoons should be completed within a week. If you need the item within a certain time please leave a note in the "specifications" section on the next page.
Each spoon measures 5" long and about 1/4" thick
Handle & Care
Our resinwares are FDA approved and food safe. Can handle up to boiling temperatures and cannot be put in the oven.
Wash with warm soapy water and allow to air dry, not dishwasher safe

We love to make custom pieces, if you love this design but would like it to have certain flowers, colors or a little extra sparkle drop us a note. We also provide pressing services for flowers from your special occasion! Click here to find out more.