Pressed Texas Wildflower Wall Clock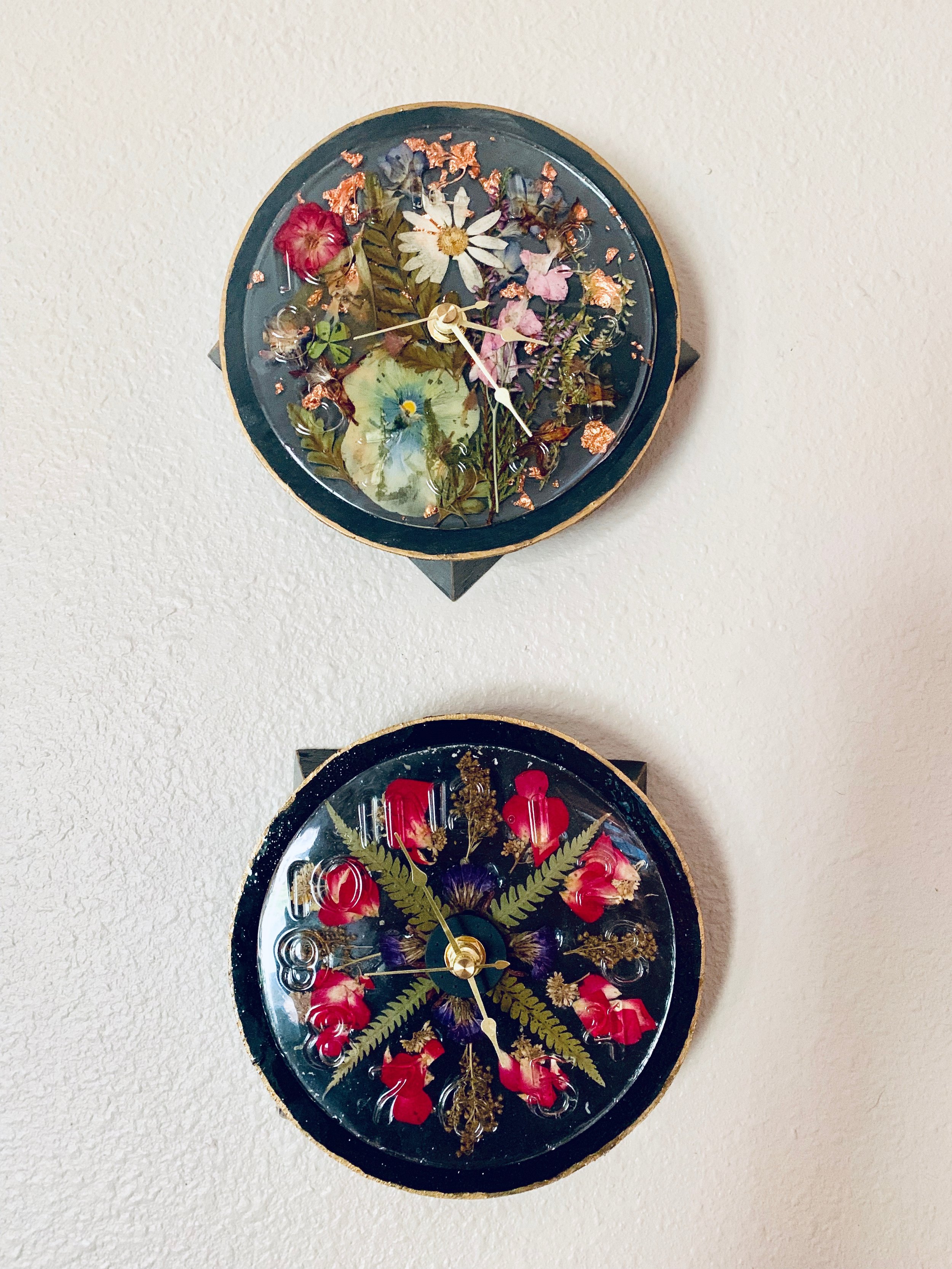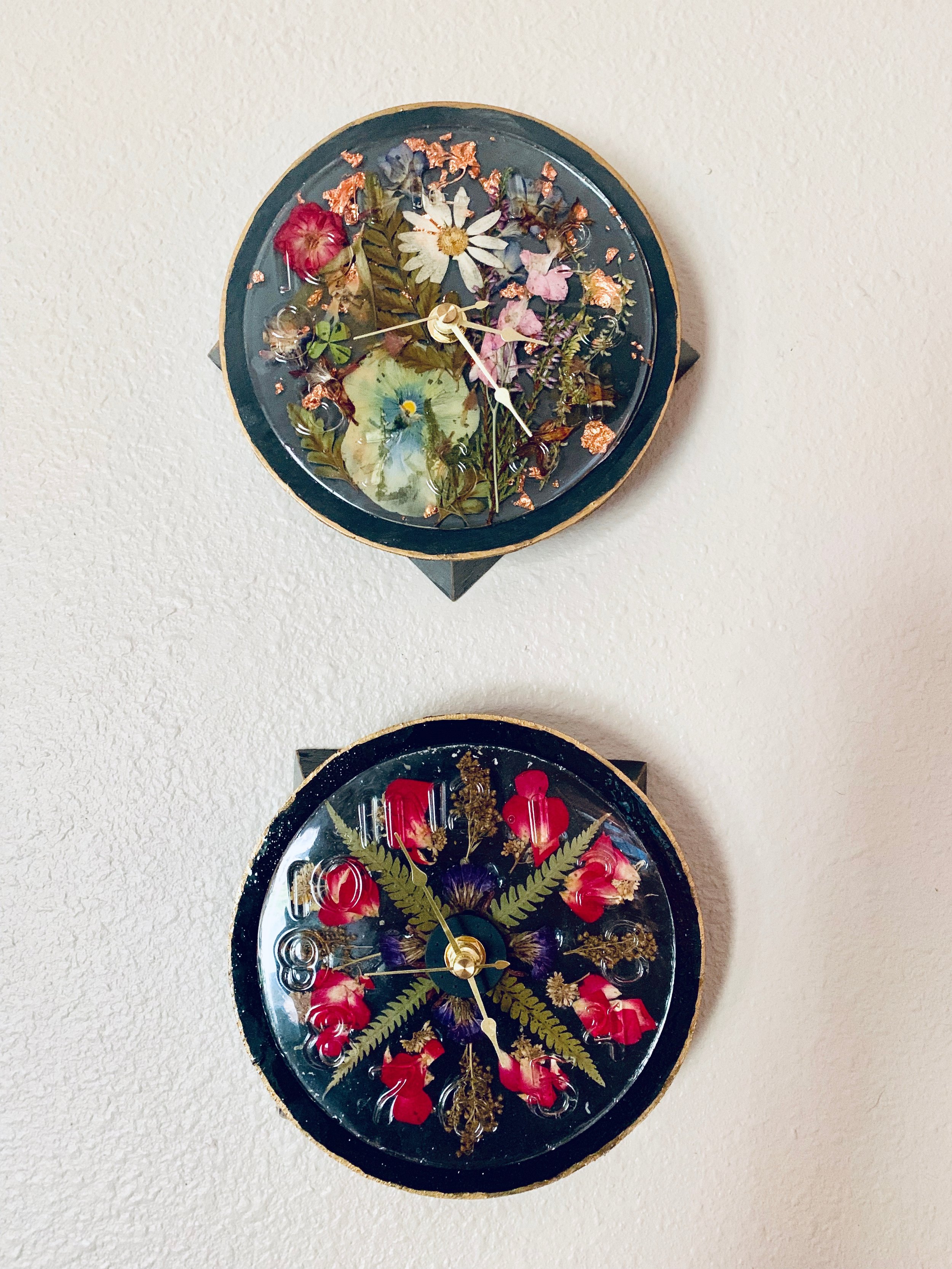 sold out
Pressed Texas Wildflower Wall Clock
A unique wall clock with real pressed flowers and resin. The flower part is made with flowers traditionally pressed then layered in resin and cured. It is then attached to wooden parts that have been painted and assembled together. Edging is done with a gold leaf paint and is all sealed with resin. Great little wall clock to use in your home and always keep time with nature.
Face Measure 6" in diameter and about 3" thick from the clock mechanism. Needs 1 AA battery to function, which will be included.
one of Each are available-
Navy with red roses and ferns
Gray with Daisy, rose, pansy, fern and copper flakes.