Custom Flower Infused Shot Glasses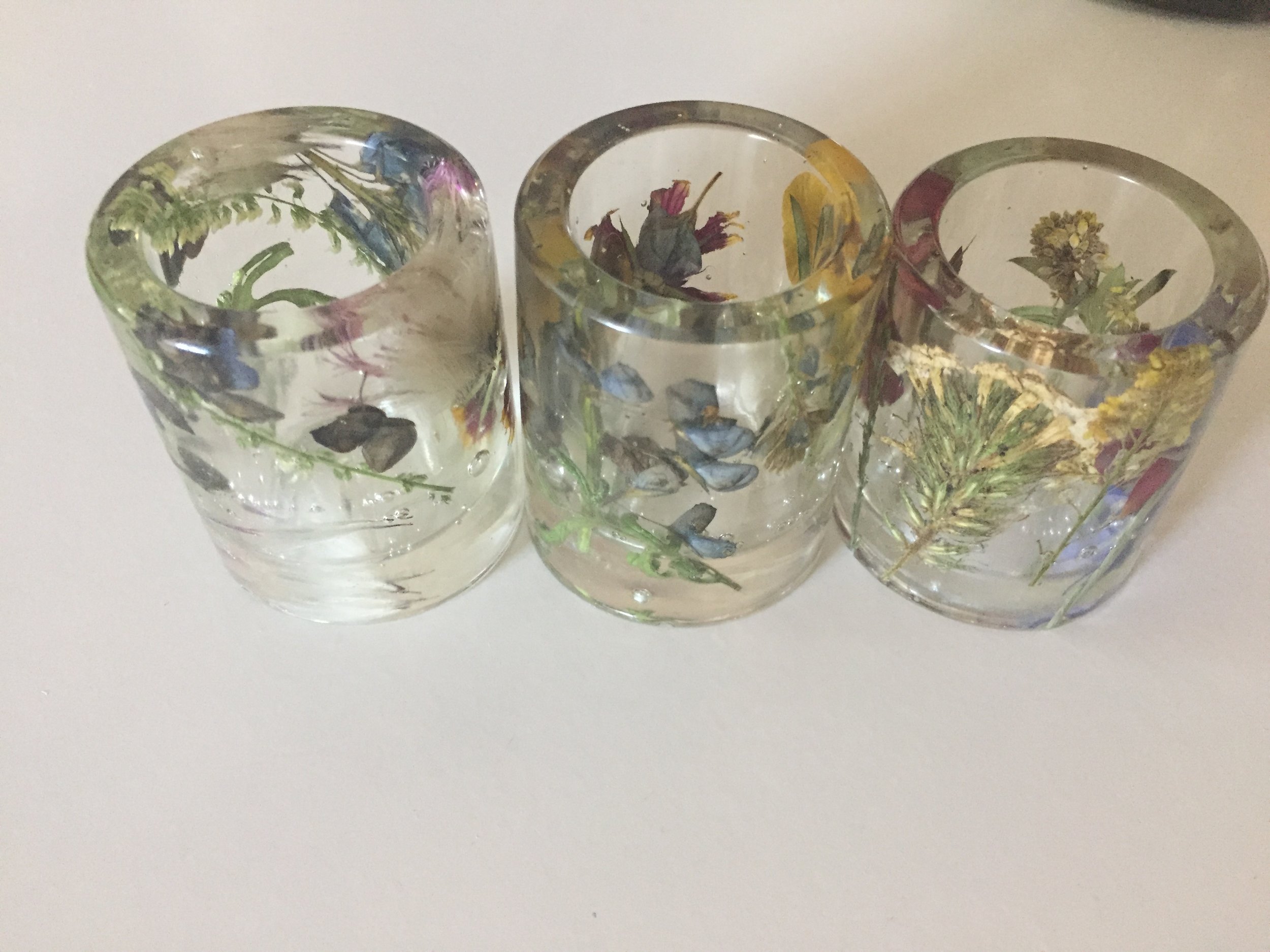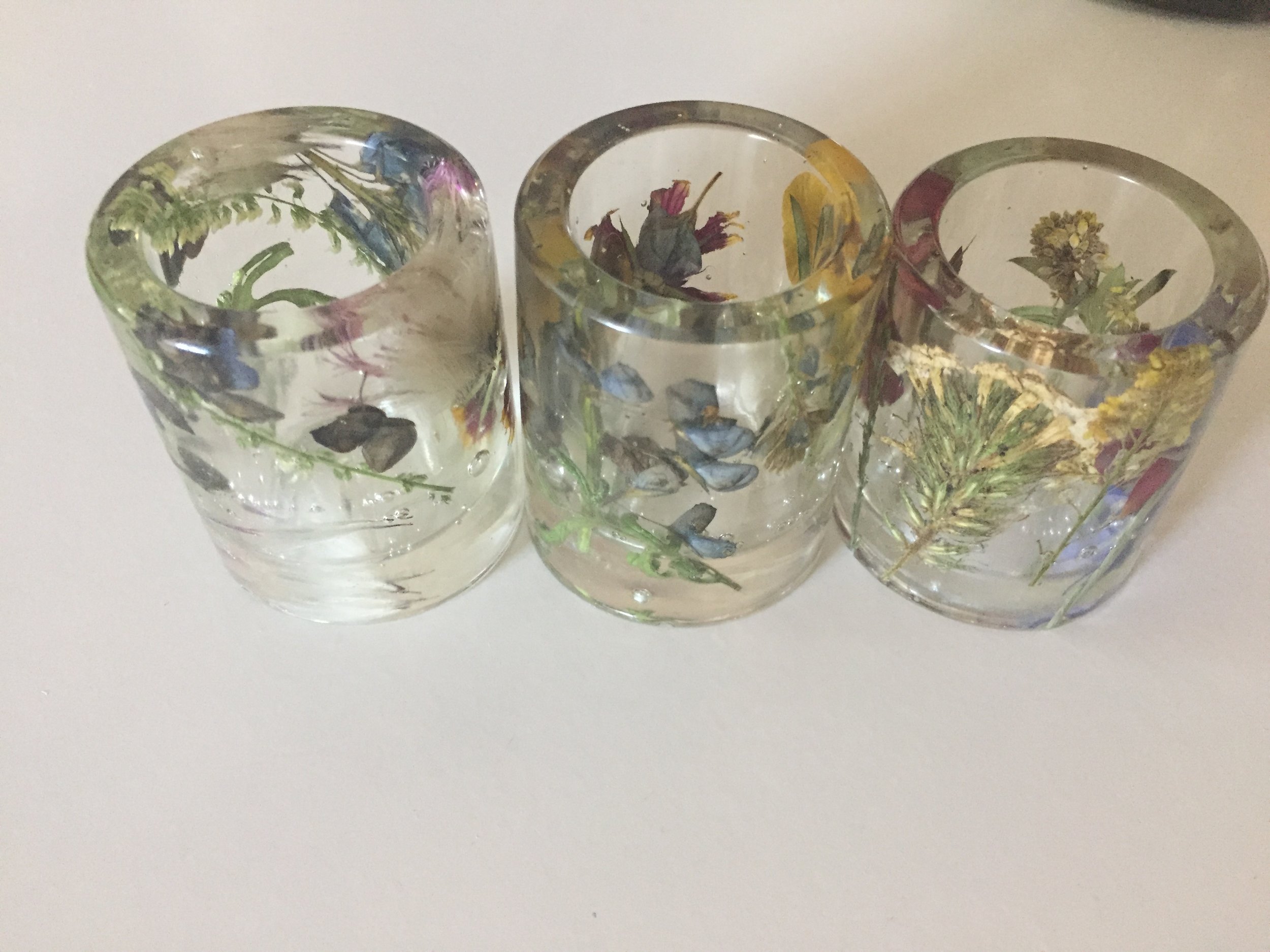 Custom Flower Infused Shot Glasses
Have a 21st Birthday coming up? Pair these beautiful pressed flower shot glasses with your favorite liquor for an instant gift that is both useful and timeless.
These shot glasses are made with cured resin and a variety of real pressed flowers layered in. If particular colors or flowers are wanted please just email me @ glasshousecollection@gmail.com with your specifications.
These can come with three different finishes:
Clear with just the flowers showcased

.Green Moss- Great for everyone probably the most versatile for men

Copper Flakes that can be layered in just the bottom

Copper Flakes all through out. Any other add-ins can be included, i love to experiment and get creative, throw your wildest idea at me and see what we can create.

Each glass measures 2.5x2"
Handle & Care
Our resinwares are FDA approved and food safe. Can handle up to boiling temperatures and cannot be put in the oven.
Wash with warm soapy water and allow to air dry, not dishwasher safe
We love to make custom pieces, if you love this design but would like it to have certain flowers, colors or a little extra sparkle drop us a note. We also provide pressing services for flowers from your special occasion! Click here to find out more.