Pressed Flower Skull Planter/Pencil Holder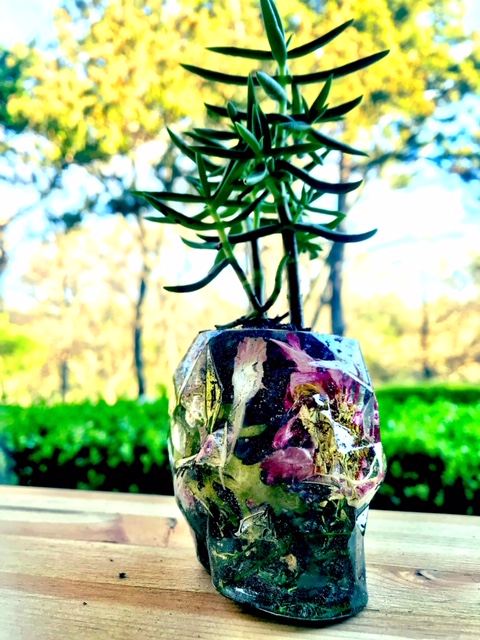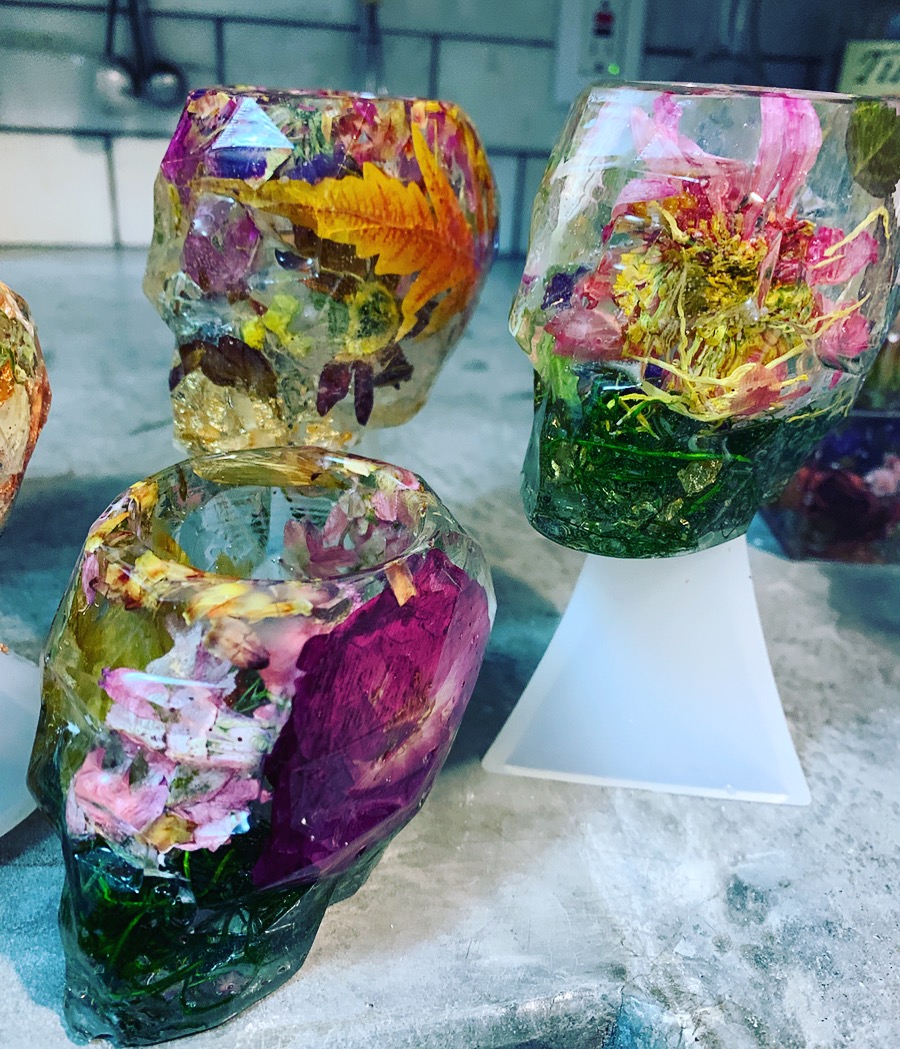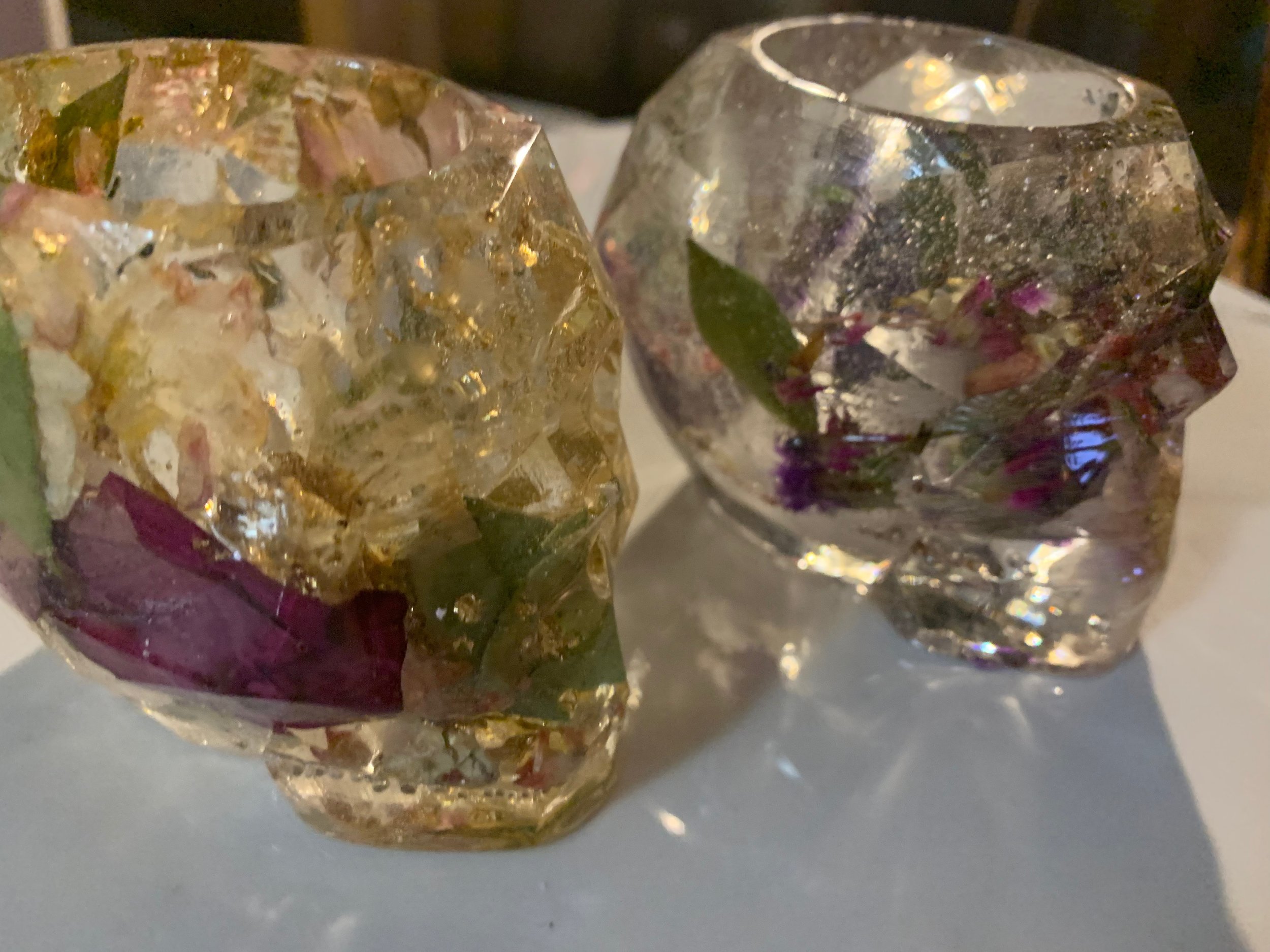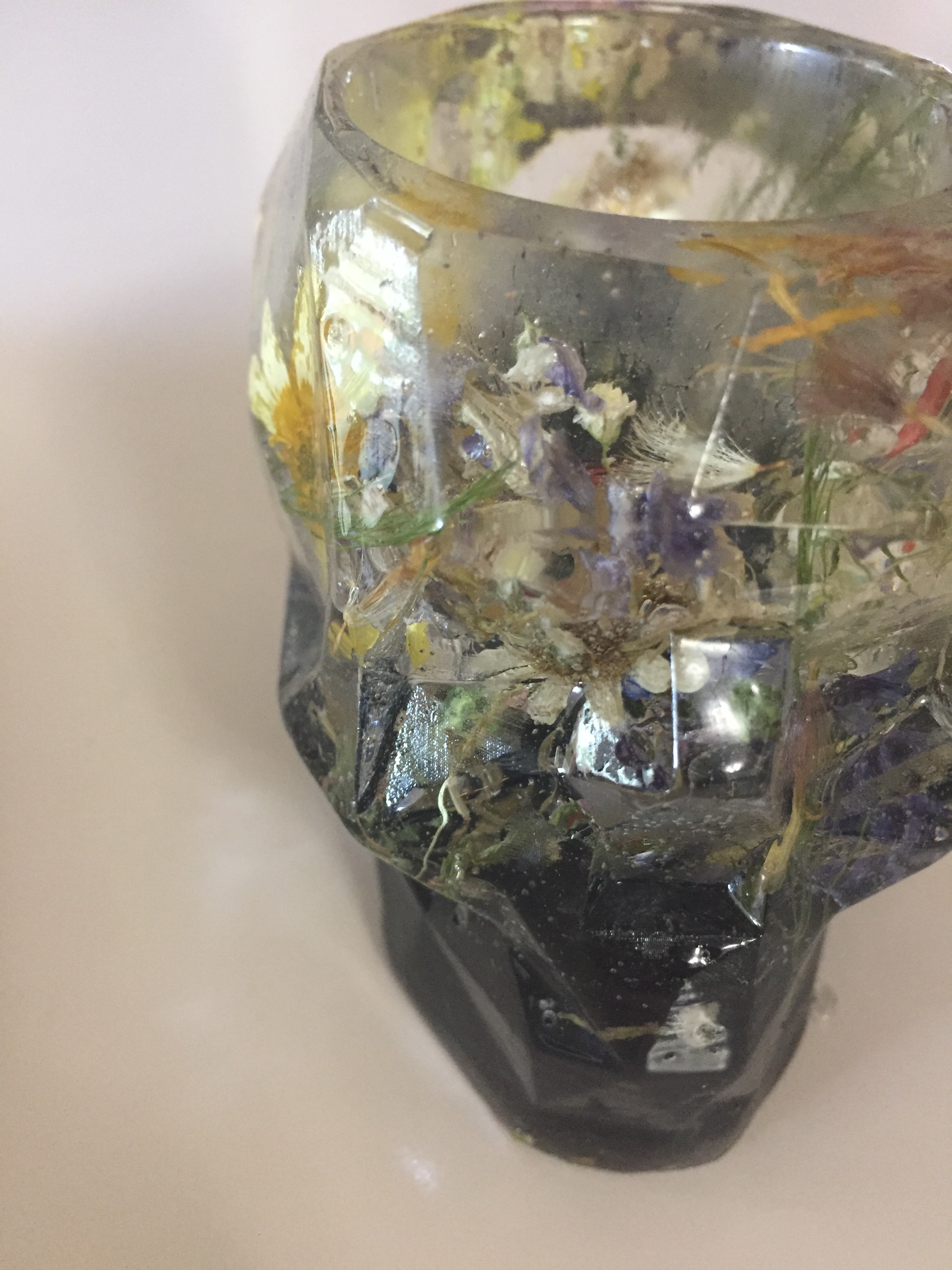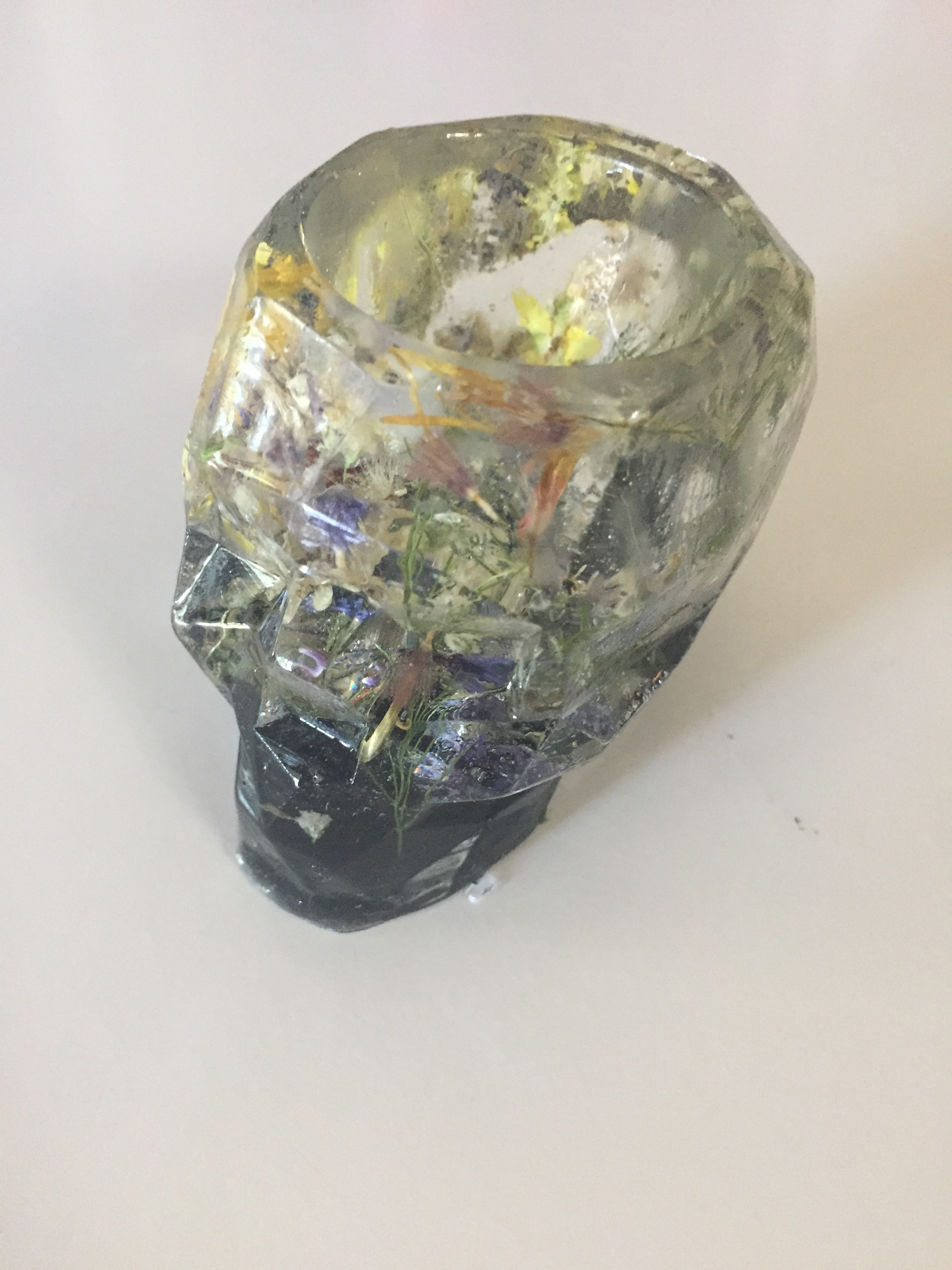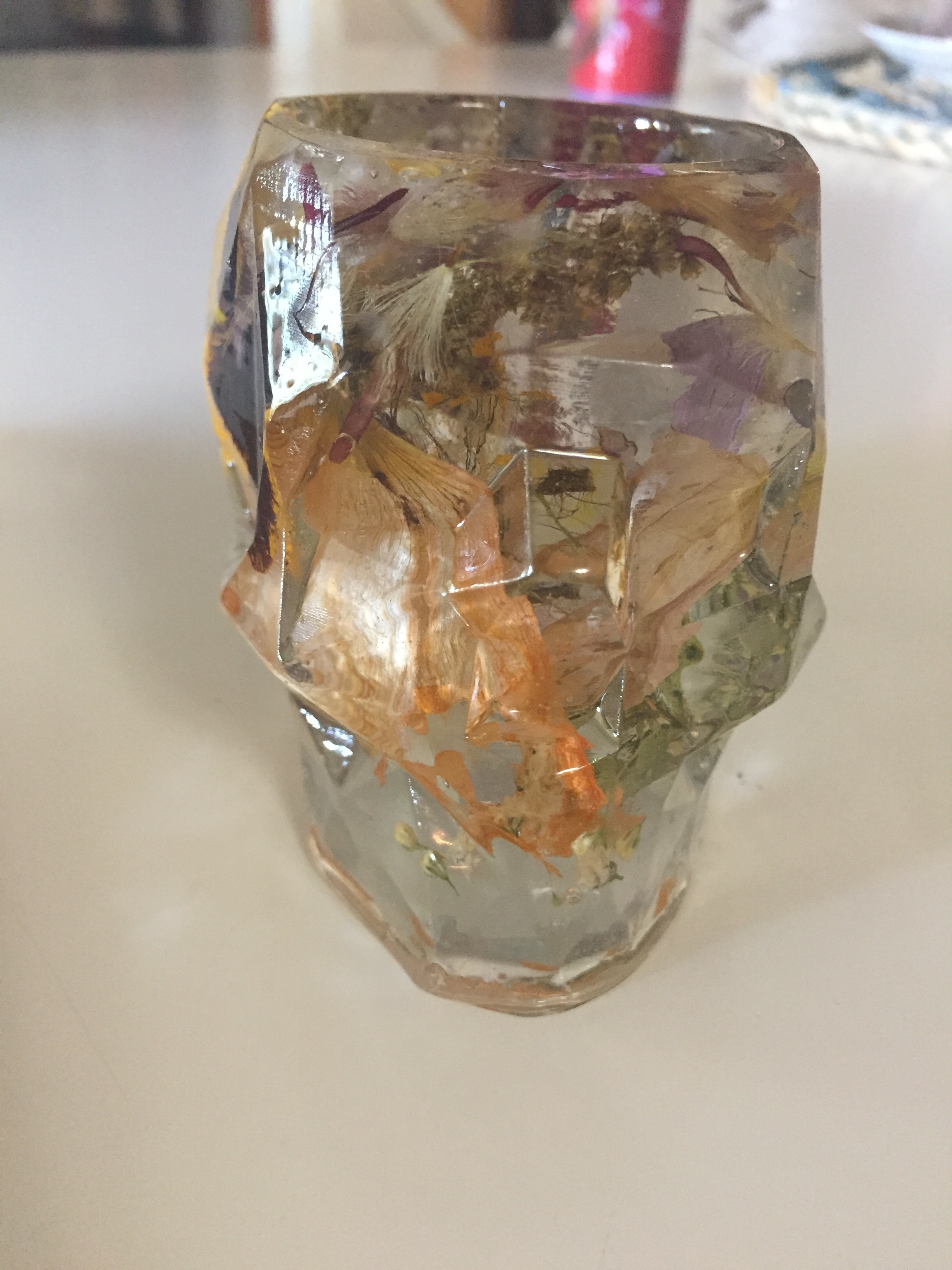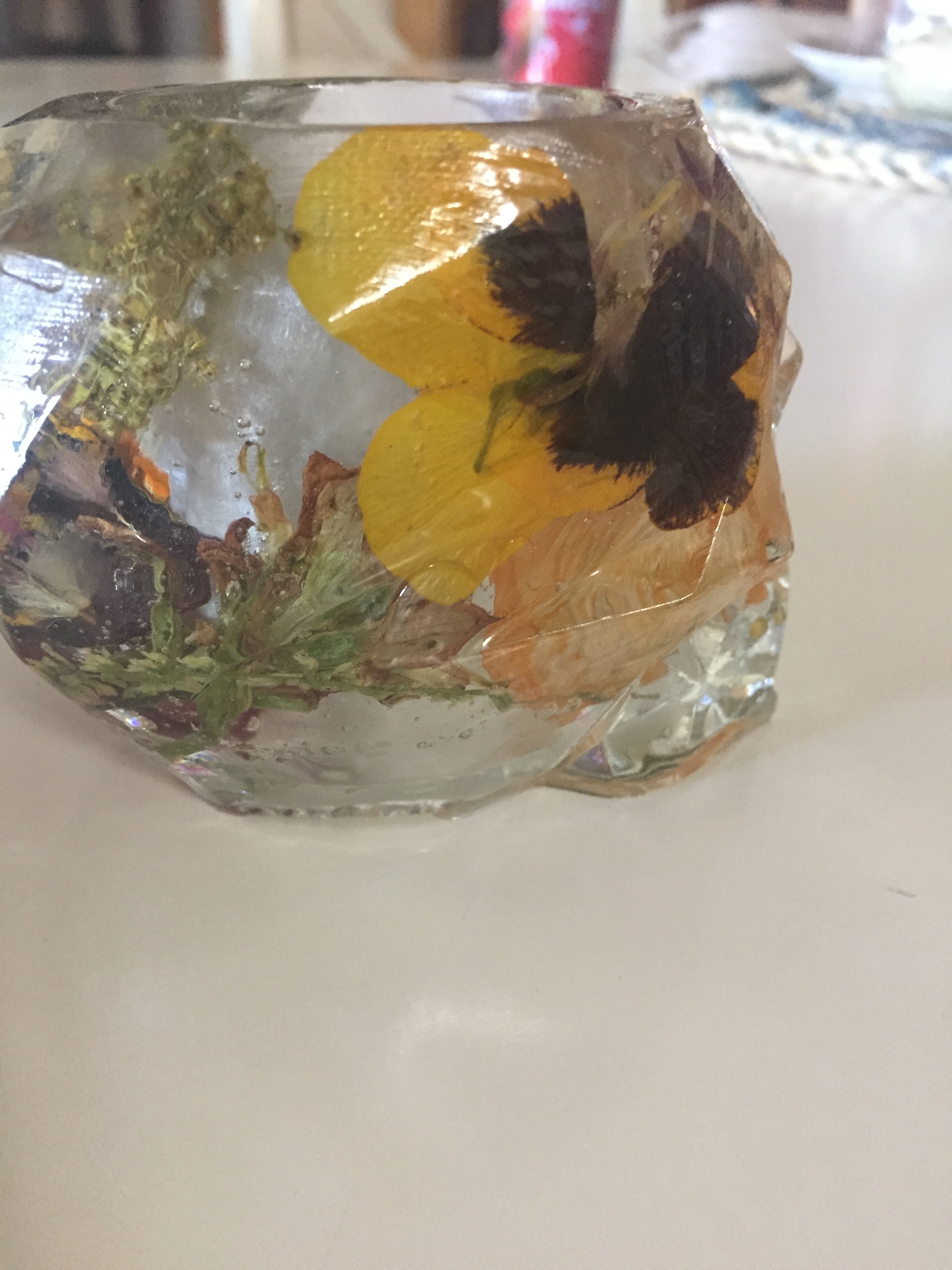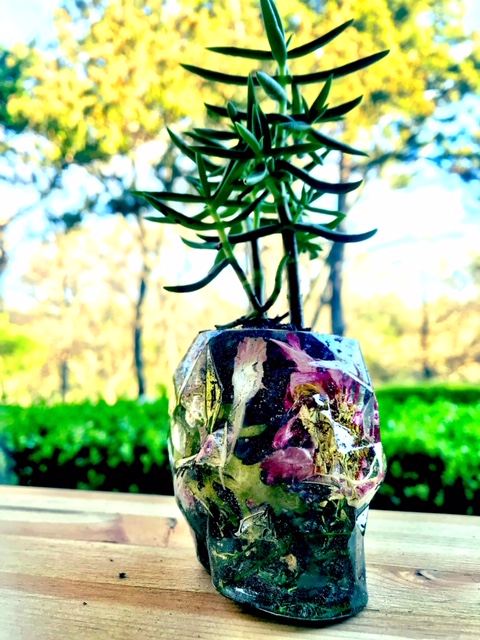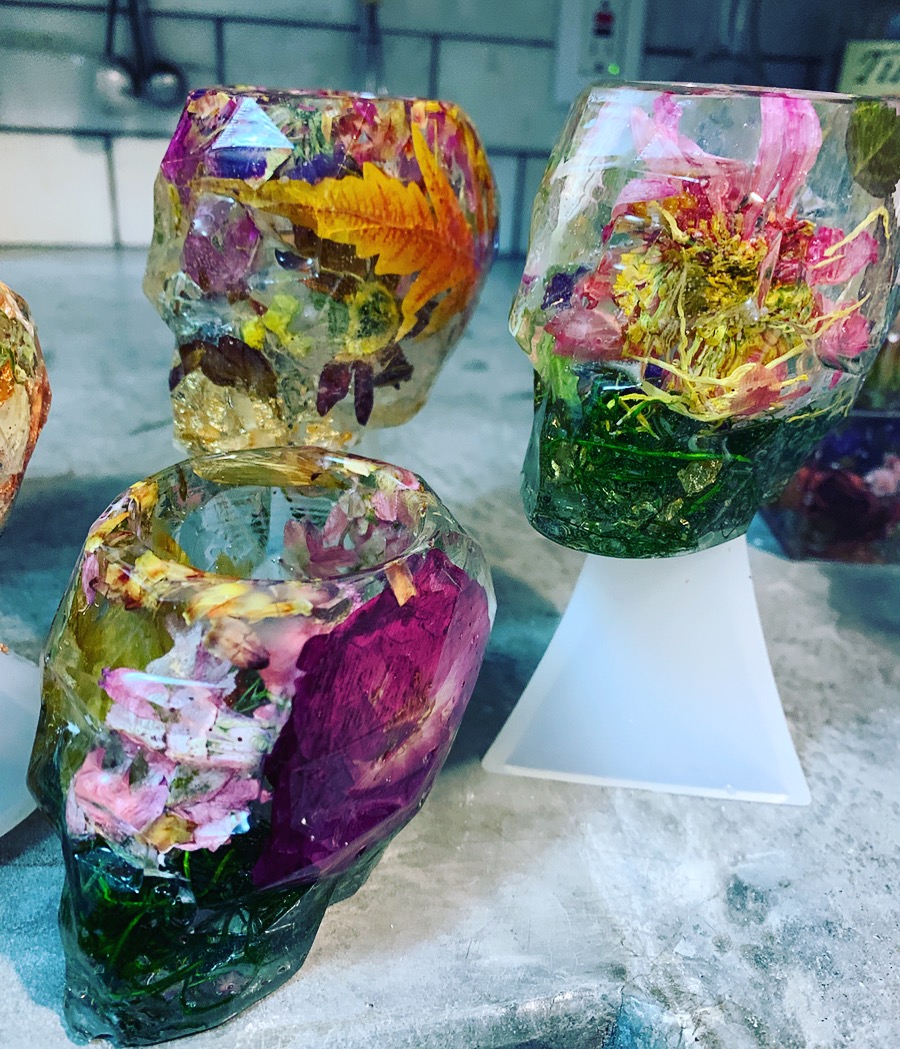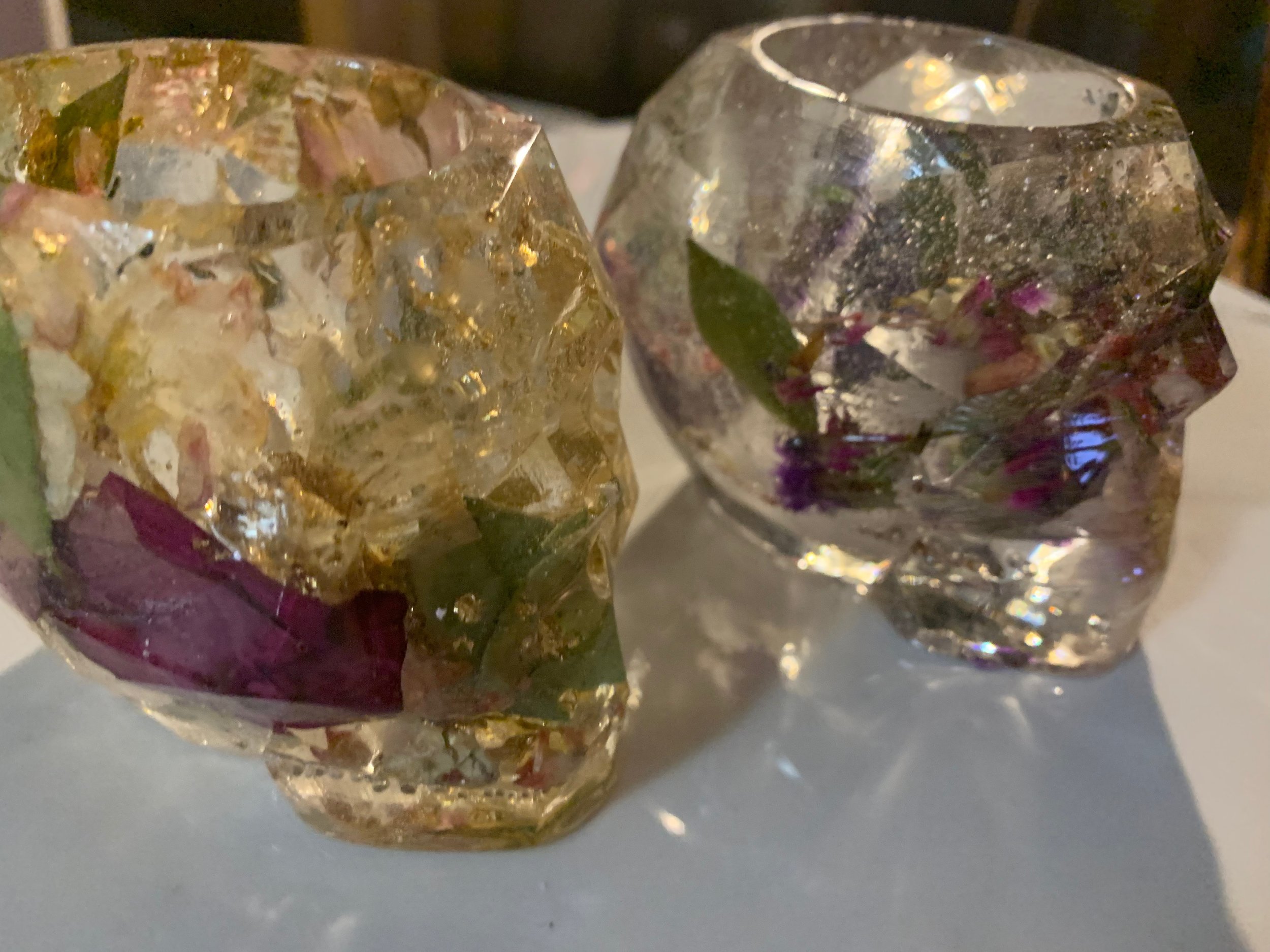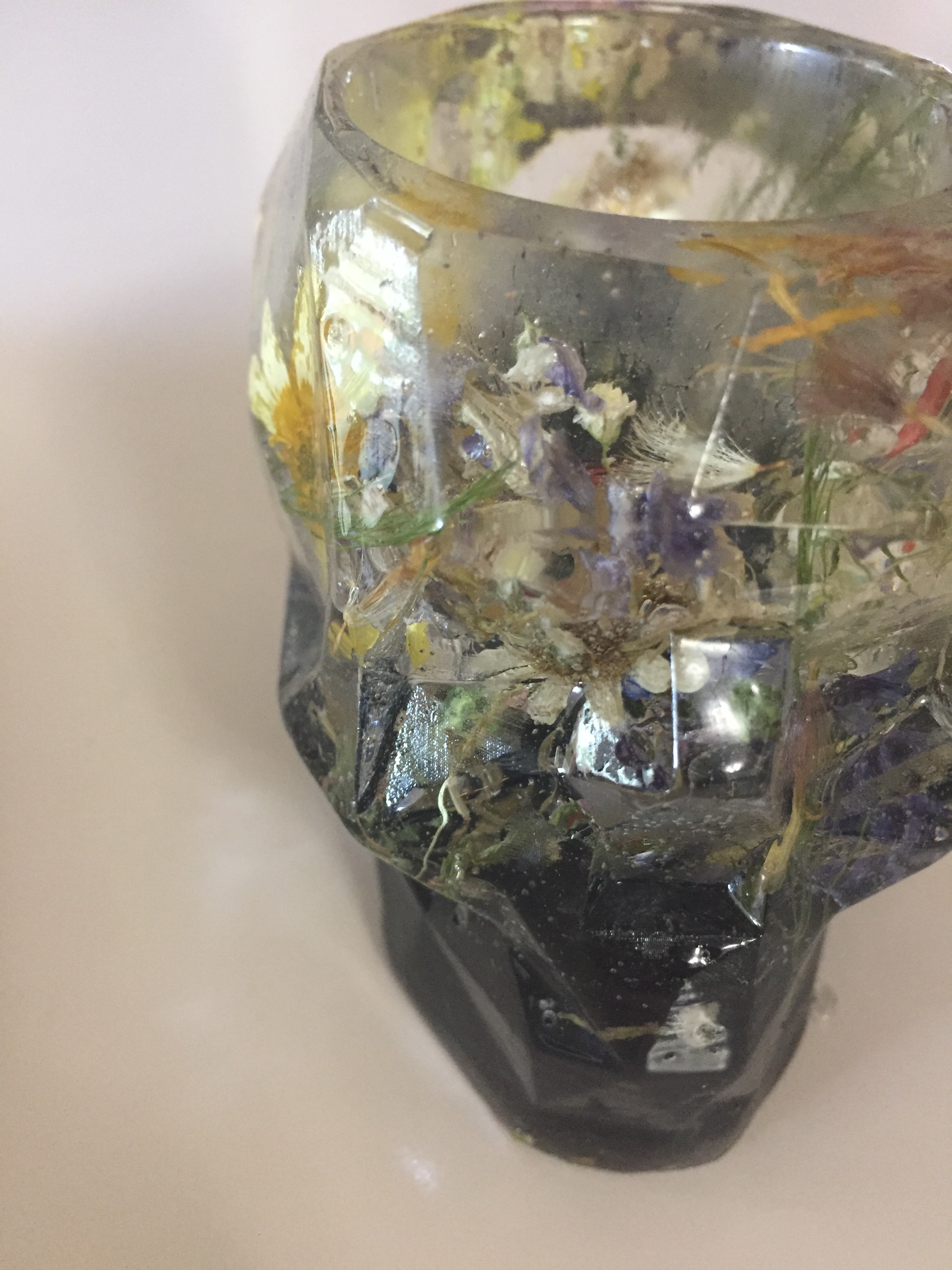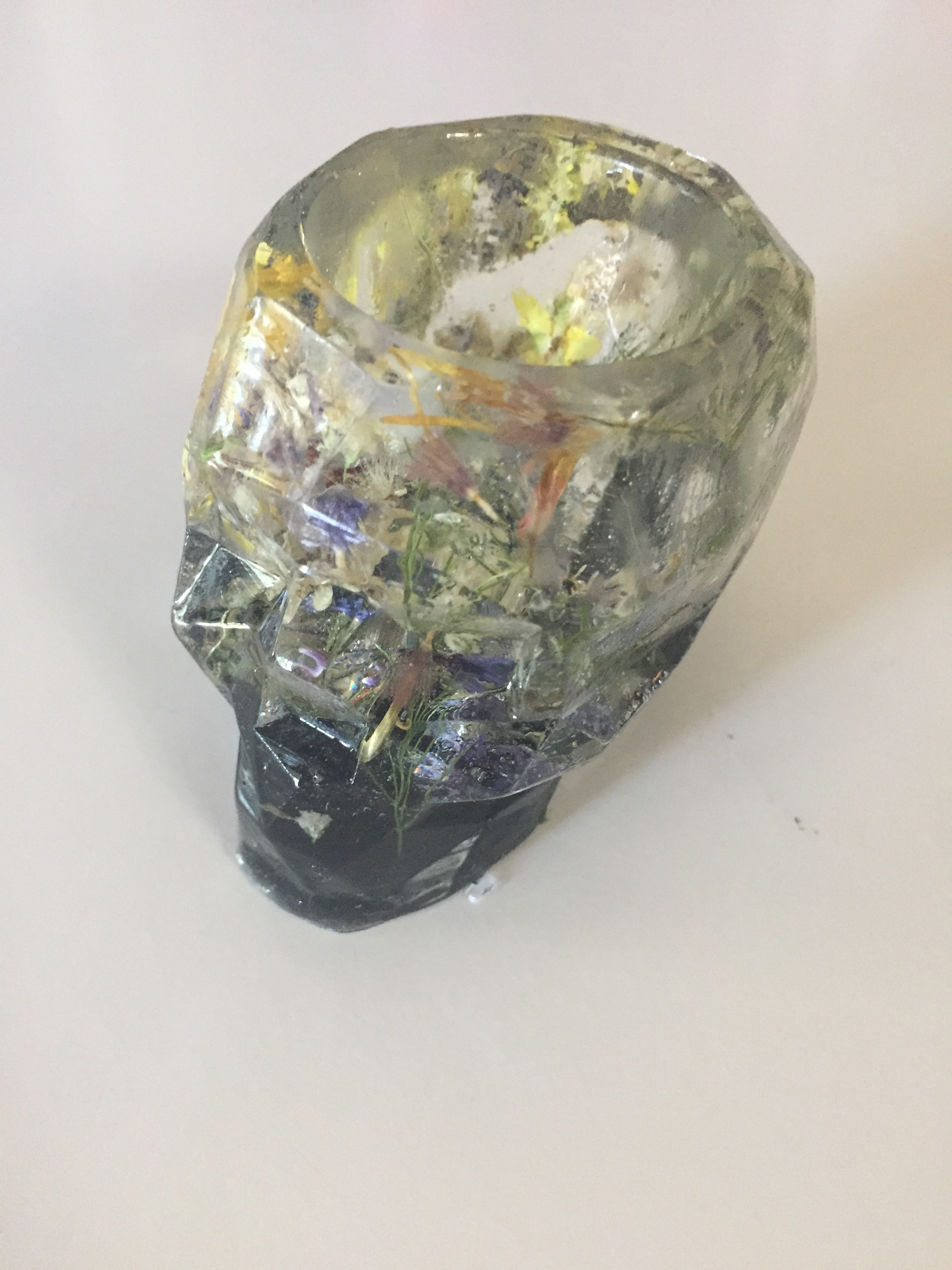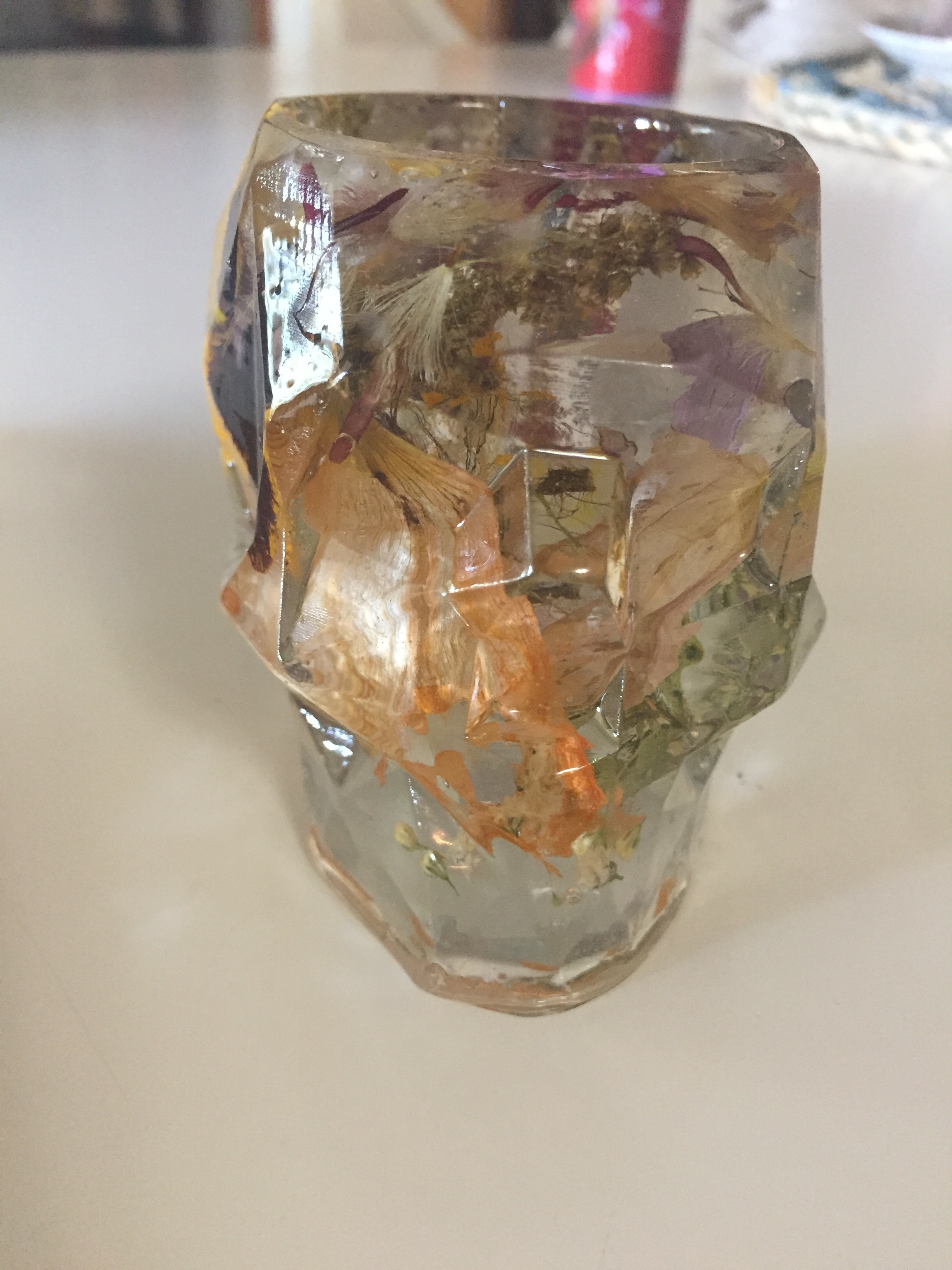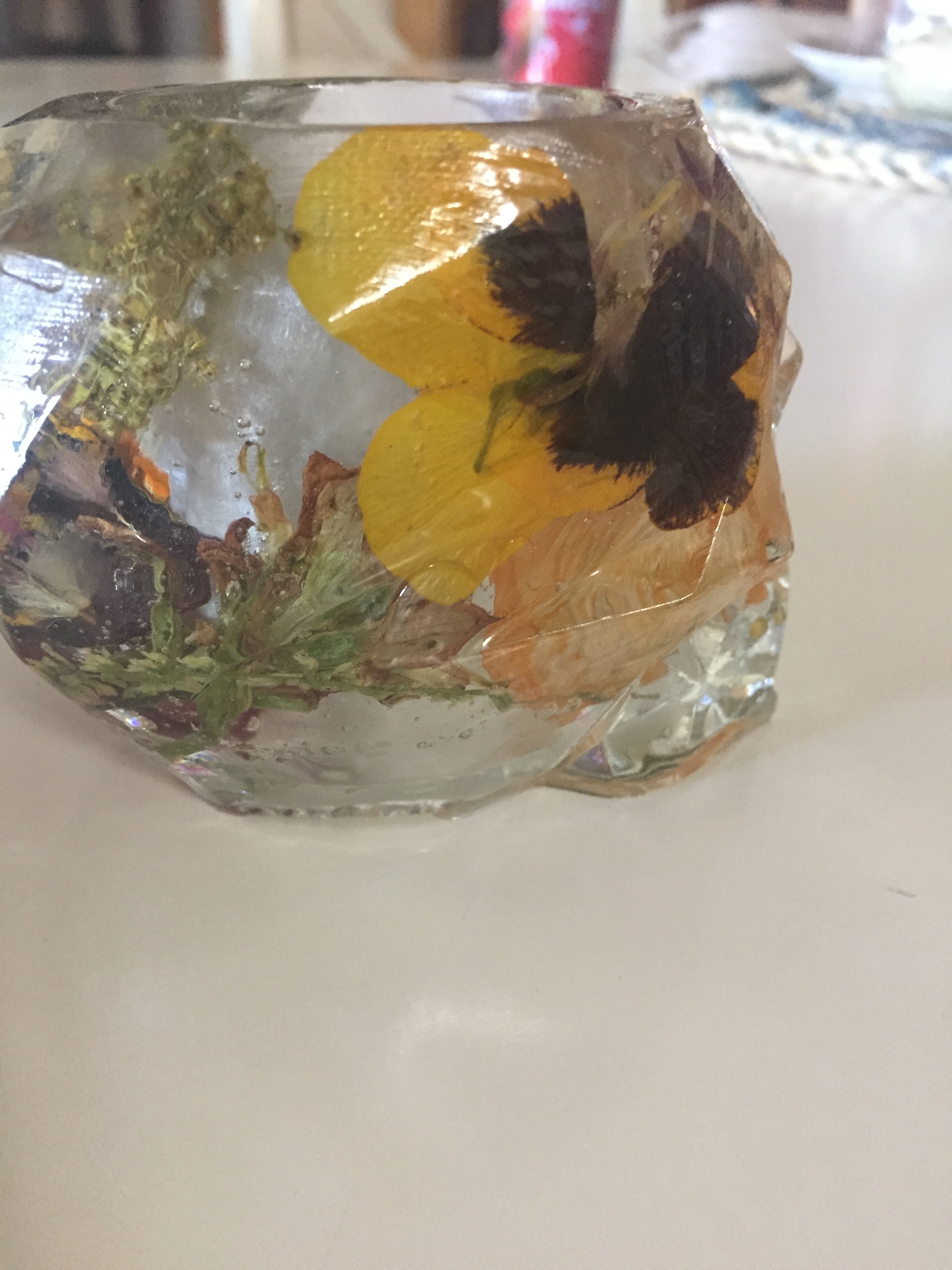 Pressed Flower Skull Planter/Pencil Holder
Geometric Skull planter with real pressed flowers floating inside. A variety of different large flowers and leaves are floating inside these unique skulls, each one a little piece of art.
Flowers and leaves selected are individually beautiful pieces to me, you can always find a surprise when you look at the details. These will be great to use as a small planter, candle holders or its a perfect receptacle for pens and pencils in your office or as a small vase. When nothing is in it… it is still beautiful on display. If you would like particular colors or flowers please input all requests in the next for at checkout.
Measures about 3.25"x3" and the hole is 2.25" deep x 2" wide
Each one is filled with different flowers and leaves and you have the option of 3 different finishes (described in photo as well):
Clear- nothing is added with the flowers, clear all the way through

Black- very bottom layer, with bottom of jaw, will have a black pigment finish in the last pour

Copper Flakes- Copper leafing is added through out to give it a shimmer and shine
A jaw dropper for your friend that loves skull art and designs. Description card will be included describing some of the more prominent flowers and leaves that you can find inside.
Handle & Care
Our resinwares are FDA approved and food safe. Can handle up to boiling temperatures and cannot be put in the oven.
Wash with warm soapy water and allow to air dry, not dishwasher safe

We love to make custom pieces, if you love this design but would like it to have certain flowers, colors or a little extra sparkle drop us a note. We also provide pressing services for flowers from your special occasion! Click here to find out more.