Bouquet Preservation Shadow box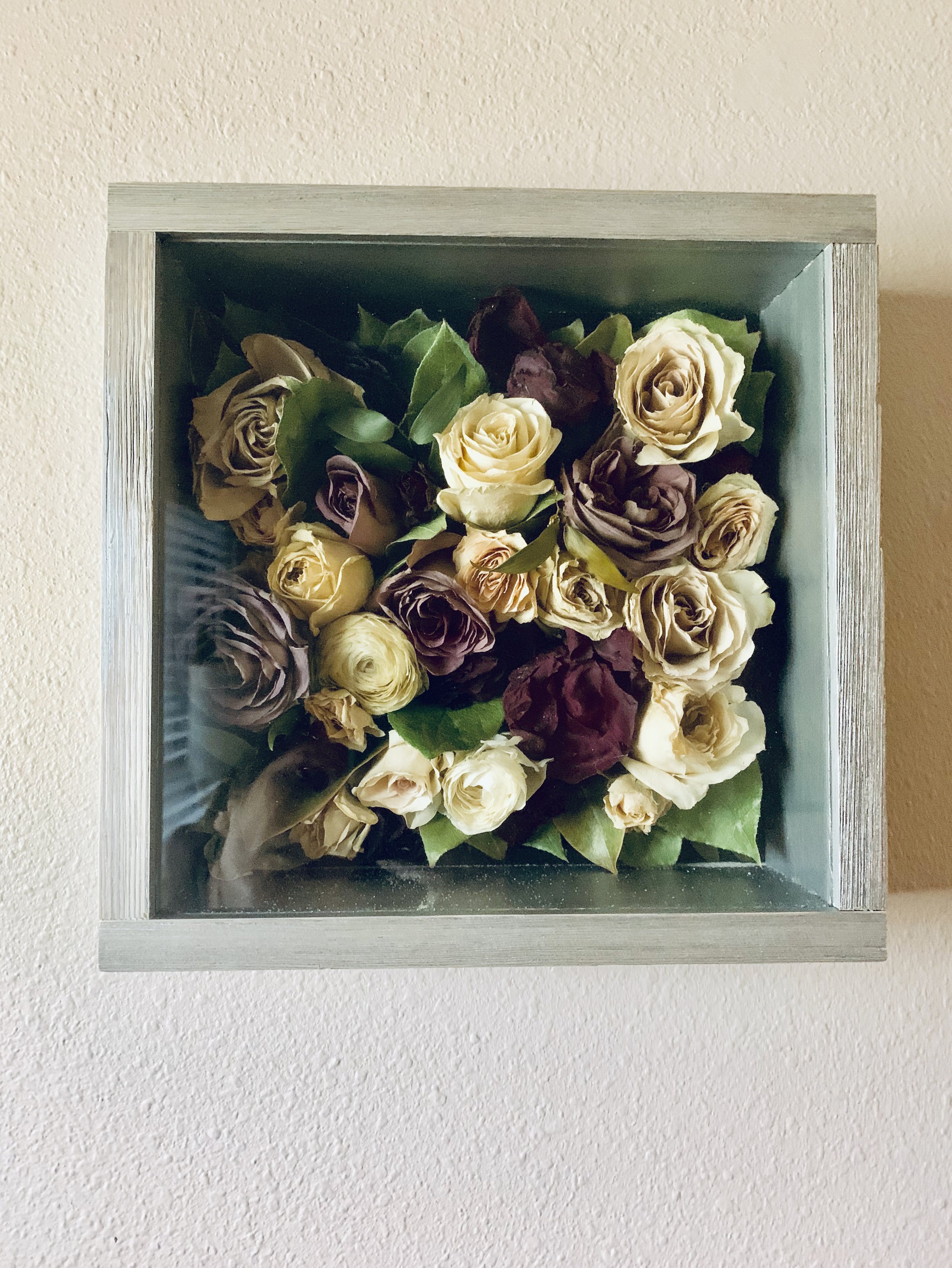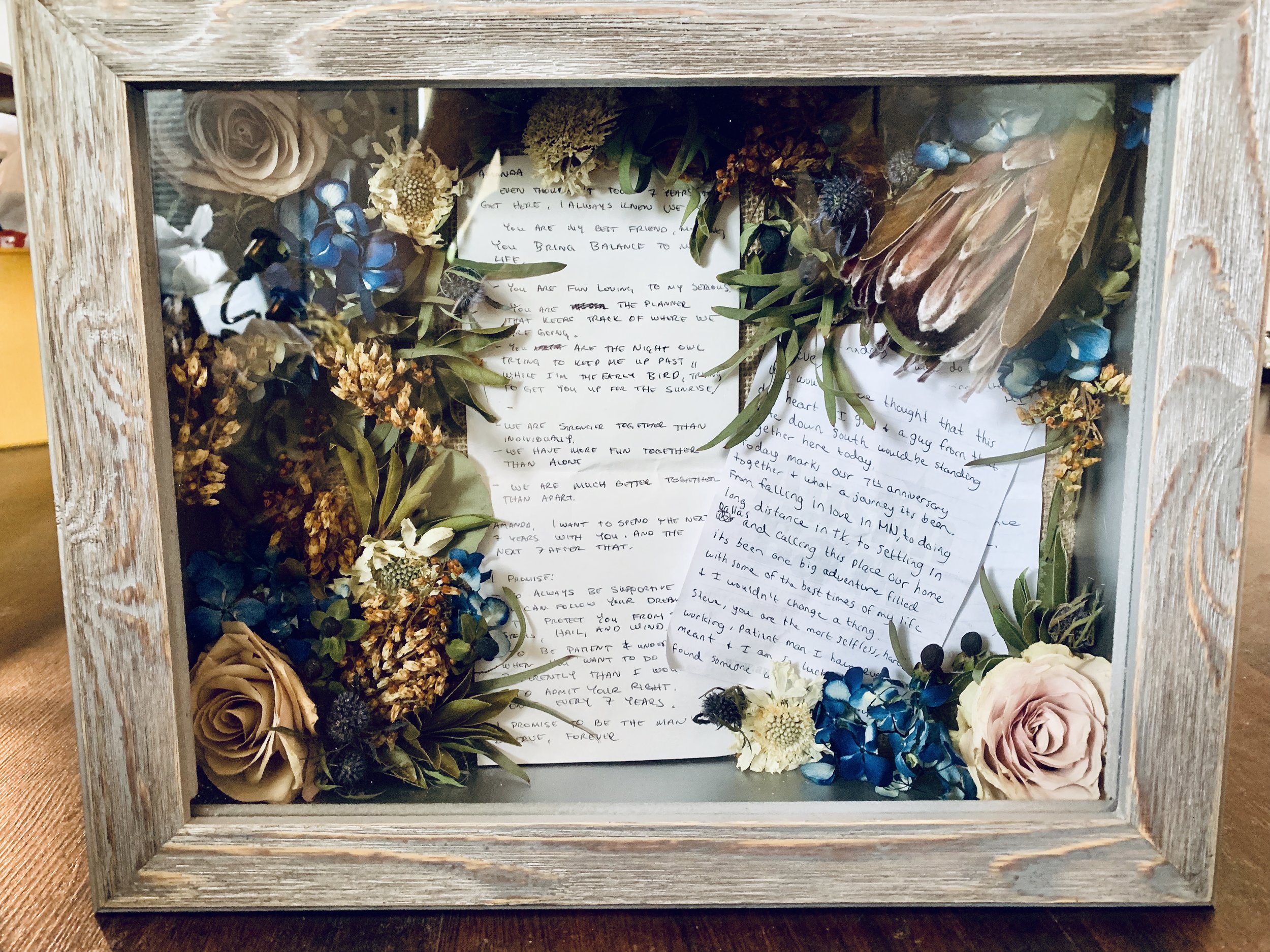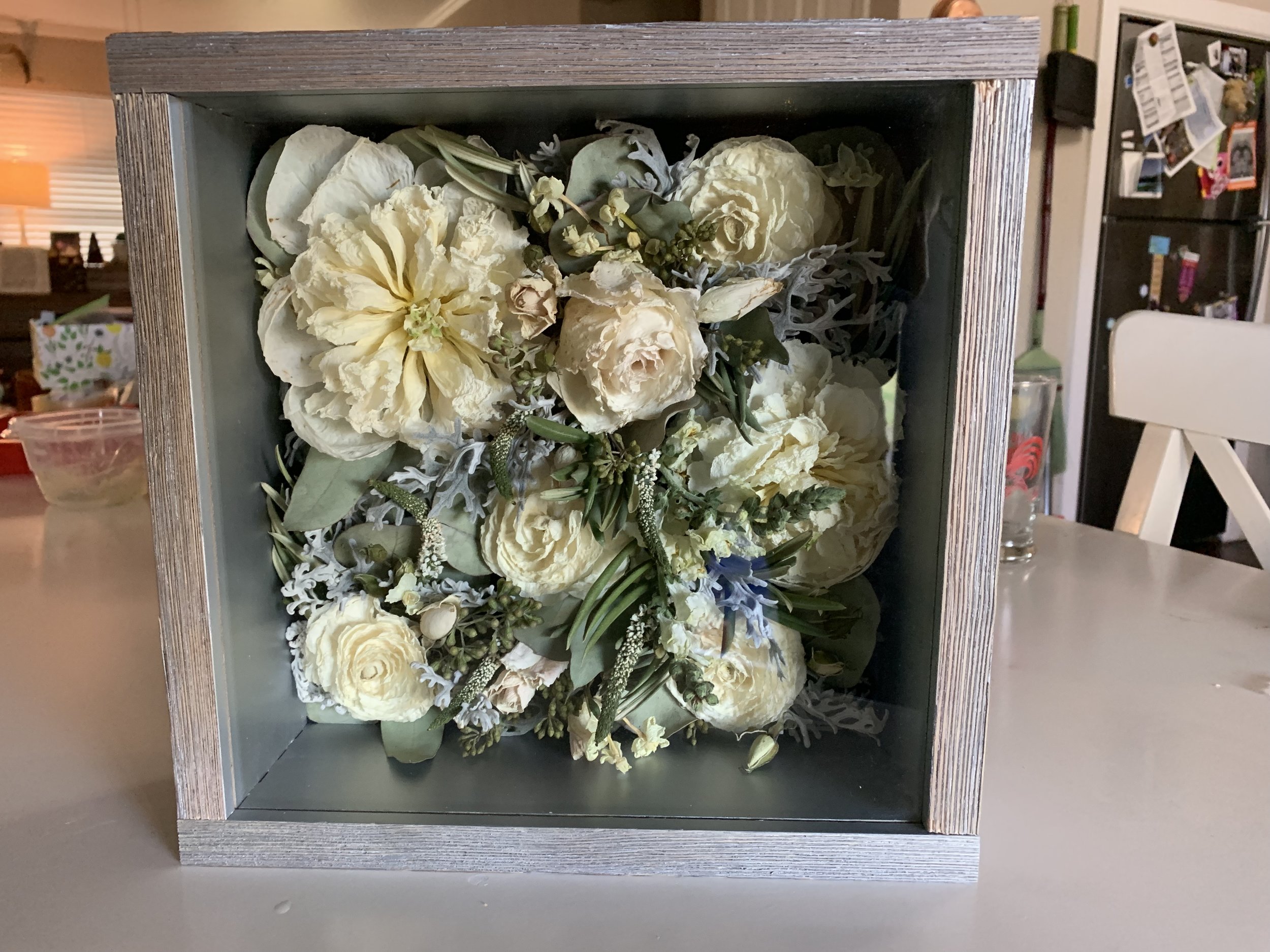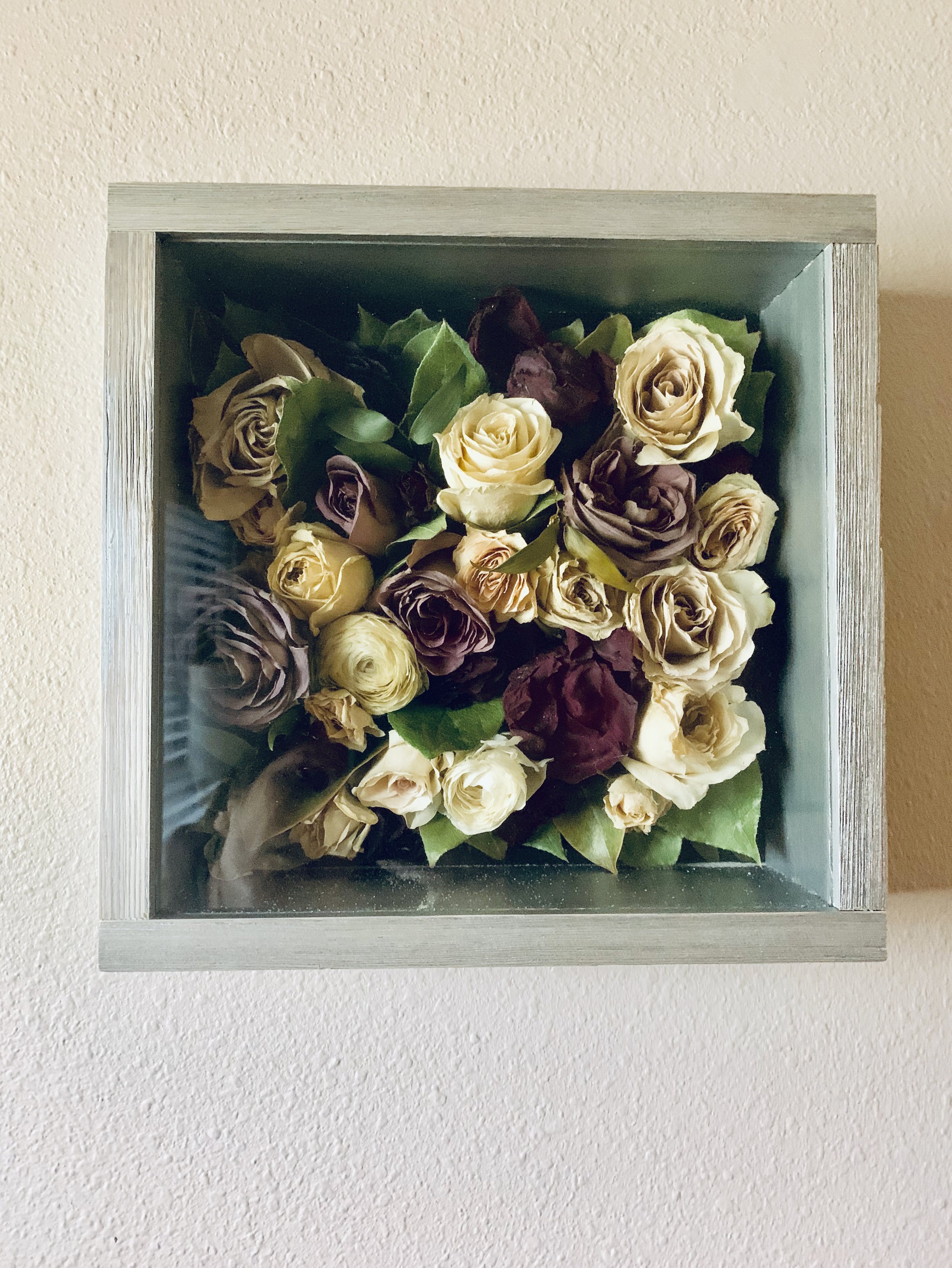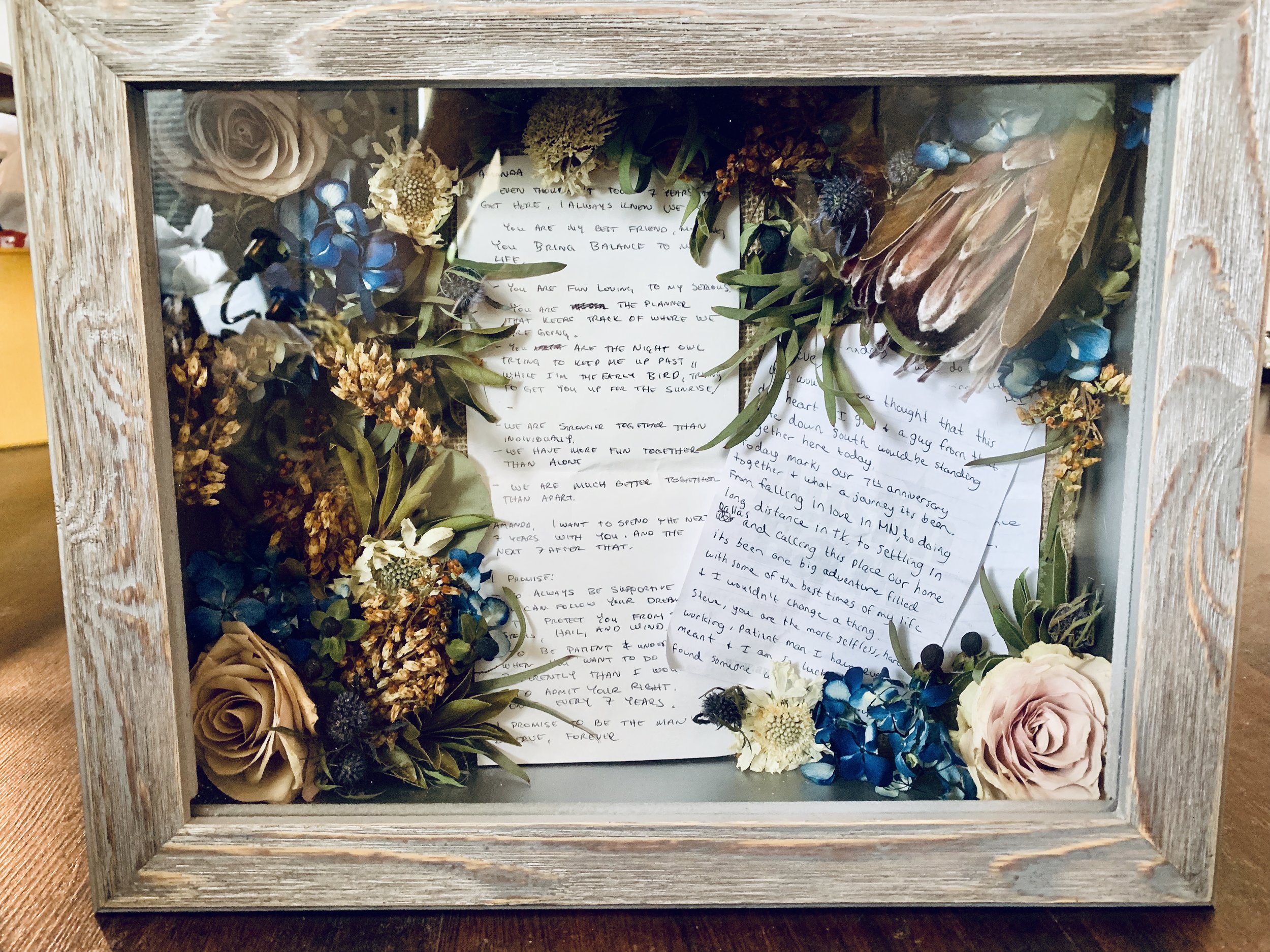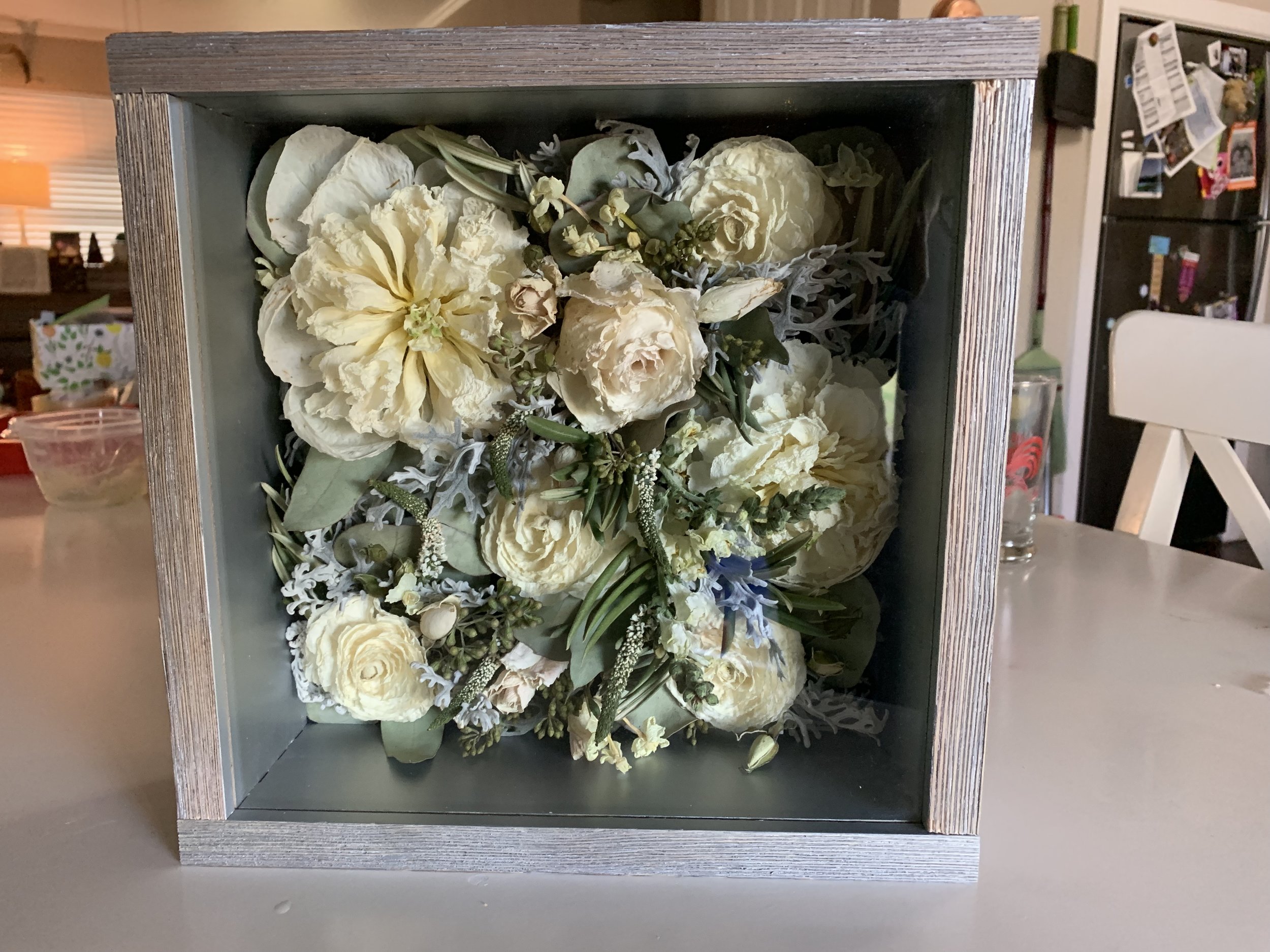 Bouquet Preservation Shadow box
Beautiful simple way to keep your wedding flowers beautiful forever. With 3D preservation, we extract the water from the flowers and leaves them with beautiful color and appear almost as fresh flowers right from your bouqet.
This is caring for the deposit of the 10x10 Shadowbox. The $50 will secure your spot and apply towards the final balance of $225 leaving a remainder of $175 due at the time of project completion.
If you are local to Dallas, TX please advise in the next section what part you are local too and I will reach out to make arrangements. Once you have made the deposit payment, you will receive a confirmation email from me and you can feel free to advise of any additional details or questions at that time.
If you are selecting multiple items only one deposit is required.
This will secure your place on our calendar. We will 3D preserve your bouquet and leaves and then arrange them inside of a 10x10x4" shadowbox. Framing I use is a gray rustic wood, as shown in photo. If you would like different framing please reach out and we can discuss other options