Resinware Bouquet Preservation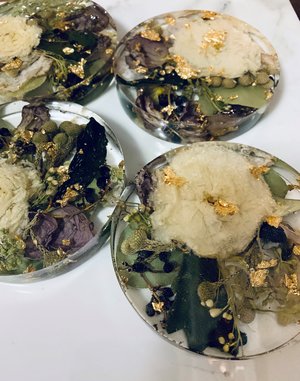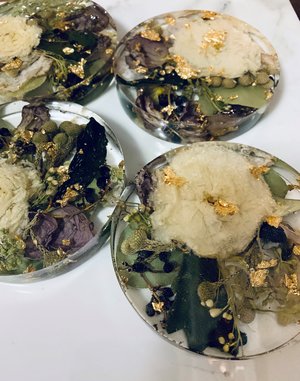 Resinware Bouquet Preservation
Resin items are a wonderful way to preserve your bouquet and have something useful in your home. The epoxy that I use is food safe and lasts forever. Very durable material, not fragile at all.
Nothing additional is due at this time. This will just help create an order for you. I will reach out and discuss additional details after selections are made :)
These are just a handful of popular options for displaying your bouquet flowers. Resin provides me an endless world of options for what I can create. If you have any photo inspirations, feel free to send them to glasshousecollection@outlook.com and we can discuss creating something custom.